App Design Course
Design Mobile Apps using Sketch and the best UI/UX methods, Develop an App Idea, and Become an App Design Entrepreneur.
Introduction/Course Overview
There are over 2 million apps on the App Store and growing. The only apps that do well are ones which are well designed both in terms of user interface and user experience. That's why it so important to learn the design skills that will make your app stand out in a crowd.The App Design Course is great for people with absolutely no design experience or experienced designers who want to get up to speed quickly with mobile app design. We'll introduce you to the art of making beautiful apps. We'll explore key UI and UX concepts that are essential to building good looking and easy to use apps that are loved by users.
The course has a practical component that takes you step-by-step through the workflow of a professional app designer. From user flow diagrams to wireframing to mockups and prototypes.Students completing the course will have the knowledge to create beautiful and lovable apps that leave people with a smile on their face.In this course you're going to learn the essentials of an outstanding App Design from the Idea, to Wireframes, the Final UI in Sketch to a Prototype which works almost like a real App!
This course is not just about creating a pretty app, it's about designing an app that works great and happens to be beautiful. We'll teach you a complete design workflow that will allow you turn your idea into a fully designed and engaging mobile app using Sketch 3.
Rated 4.9/5
(based on
2568
customer reviews)
What Will I Learn?
Create mobile app designs from scratch

Understand the differences between designing for iOS and Android
Create wireframe designs for any digital project

Create mockups using Sketch and other tools

Create animated prototypes

Start a new career as a UI/UX designer
Includes:
Flexible Batch timing
Subject Notes
Supplemental Resources
Portfolio Preparation
Certificate of Completion
Get Real time Projects to Practice
Attend 2 to 3 Classes with free of cost
Free Technical Support after completing course
If you absent any classes, back up Classes available
Free Technical Support on Freelancing Projects to Earn more Money
Free Interntet and Laboratory Facility
Placement Program
Job Assurity: Placement Support. Assist you to get JOB in top MNC's, Mid & Small scale Companies
Resume Preparation Support
Conducted 2 to 3 Mock Tests
Mock Interviews to increase your confident level
You have opportunities to work on Real time Case Studies
Curriculum For This Course
UX Research techniques
UX and UI
What Problem are you solving ?
Understand your users
Find the right solution and feature
Storytelling design
A bit of psychology
The basics of mobile app design
Walkthrough Sketch 3
iOS Guidelines
Playing LEGO
Text Basics
Color basics
Alignements & Grid
Insert images
Design buttons
Time for practice - Camera flow
Exercise correction - Camera flow
Preview, icon and basic export
Preview on your device with Sketch Mirror
Export Artboards
App Icon design v1
Visual concept
Inspiration and Trends
Colors and color picker
Good Practice : Color Palettes
Color Harmony (optional)
Typography
Diving deep into Sketch and Design best practices
Good Practice : Text Styles
Drawing Icons
Good practices : Symbols
Save time with plugins
Styleguide & Practice
Getting your app ready for the world
Export & Specs
App Icon v2 and graphic design practice
App Store Screenshots v2
Product showcase

Requirements
No pre-knowledge required - we'll teach you everything you need to know
A PC or Mac is required
No software is required in advance of the course (all software used in the course is free or has a demo version)
Who Is The Target Audience?
Anyone who wants to build apps
Anyone who wants to get more downloads for their apps
Anyone who wants to start their own business or begin a freelance career
After The Course You Will Be Able To
Be able to explore your idea in depth to find the right way to build your app
Have a full proficiency in design software
Have a very good understanding of design principles and how to use them
Be able to build graphic illustrations and icons even if you've never drawn anything in your life
Know how to choose the flow and navigation of your app
Know how to create a very clear layout that will serve your content
Know how to create the identity of your app and how to choose and use colors and fonts
Be completely autonomous as a designer
Save a lot of money and time by not needing to work with a freelance designer
CAREER OPPORTUNITIES
UI/UX Designer
Mobile App Designer
Freelance Designer
WHY DICAZO JAIPUR?
The most important reason why you should consider coming to DICAZO to learn this course is because DICAZO COMPUTER INSTITUTE offers the most integrated courses with the maximum possibility of job opportunities on your profile. As a part of DICAZO India which is a leading platform with thousands of Alumna's and Alumnus's whom have since graduation from the course have been making waves all over there chosen area of concentration while earning big time Cash and Paychecks, DICAZO Jaipur holds much more than just assurance for this course. For more info's on course details or any other issues please call us on 91 9887063980 or mail to:- dicazoinfo@gmail.com.
Students Work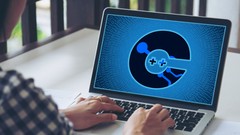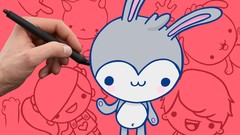 Students Also Learn These Courses
Frequently Registered Together
Game Development + App Development
FAQ
If you have any question about the course then you can find it here.