Android Development Course
Learn Android App Development And Become an Android Developer
Introduction/Course Overview
Learn Android Training Certification Course from Dicazo Institute who provides coverage of basic mobile computing paradigm and also covers the basic android application building process with associated key points like, activities, intents, sending SMS, location based services with GPS, working with Gyroscopes, Programming the mediaplayer etc.
Dicazo Computer Institute is the best App Development Training Institute in Jaipur that is recognized for providing career-oriented iPhone or android training in Jaipur. With a team of highly seasoned and professional mentors, we offer you the learning that makes you employment ready.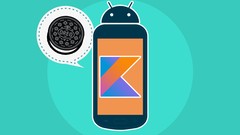 What Will I Learn?
Learn the core Android app development to build real Android apps.

Learn how to target current and older versions of Android when writing your apps.

Understand how to create Android apps.

Be able to apply for Android app development roles.
Includes:
Flexible Batch timing
Subject Notes
Supplemental Resources
Portfolio Preparation
Certificate of Completion
Get Real time Projects to Practice
Attend 2 to 3 Classes with free of cost
Free Technical Support after completing course
If you absent any classes, back up Classes available
Free Technical Support on Freelancing Projects to Earn more Money
Free Interntet and Laboratory Facility
Placement Program
Job Assurity: Placement Support. Assist you to get JOB in top MNC's, Mid & Small scale Companies
Resume Preparation Support
Conducted 2 to 3 Mock Tests
Mock Interviews to increase your confident level
You have opportunities to work on Real time Case Studies
Curriculum For This Course
Introduction To Android Studio
Introduction
IMPORTANT: Android Studio Versions
Installing Android Studio On MacOS
Installing Android Studio On Windows
Android Studio Overview
Opening Sample Projects
Formatting Text
Buttons
TextFields
Displaying Messages
Images
Currency Converter
Java Deep Dive
Introduction
Hello World With Java
Variables
Arrays And Maps
If Statements
Higher Or Lower
Loops
Classes And Objects
App Number Shapes
Media: Images, Video and Sound
Introduction
Layout
Fading Animations
Other Animations
Game Connect 3
Video
Controlling Audio
Audio Volume Seeking
Grid Layouts
App Basic Phrases
Advanced Android Features
Introduction
List Views
Times Tables Apps
Timers In Android
App: Egg Timer
Showing & Hiding UI Elements
App: Brain Trainer
Try And Catch
Downloading Web Content
Downloading Images
Advanced String Manipulation
App Guess The Celebrity
Processing JSON Data
App Whats The Weather
Maps & Geolocation
Introduction
Using Maps In Your Apps
Customising Your Maps
Getting The User's Location
Showing The Users Location On A Map
Getting Information About Locations
App: Hiker's Watch
Adding A New Activity
App: Memorable Places
Permanent Data Storage
Introduction
Storing Data Permanently
Customising The Action Bar
Using Alert Dialogs
App: Notes
SQLite Databases
Advanced SQLite
Webviews
App: News Reader

Requirements
A Laptop Or Computer
Android Studio IDE
Android Phone (Optional)
Basic Knowledge of any Programming language
Who Is The Target Audience?
Anyone interested to learn about Android development.

Anyone who wants to create their own APPs.

Anyone who wants to generate a source of Passive Income.

Anyone who is a Programmer
After The Course You Will Be Able To
Able to create android apps
Able to create clone apps
CAREER OPPORTUNITIES
Students who complete this course have the following career options
Android App Developer
Freelance Developer
WHY DICAZO JAIPUR?
The most important reason why you should consider coming to DICAZO to learn this course is because DICAZO COMPUTER INSTITUTE offers the most integrated courses with the maximum possibility of job opportunities on your profile. As a part of DICAZO India which is a leading platform with thousands of Alumna's and Alumnus's whom have since graduation from the course have been making waves all over there chosen area of concentration while earning big time Cash and Paychecks, DICAZO Jaipur holds much more than just assurance for this course. For more info's on course details or any other issues please call us on 91 9887063980 or mail to:- dicazoinfo@gmail.com.
Students Work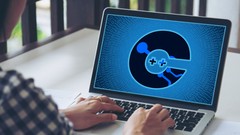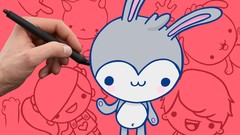 Students Also Learn These Courses
Frequently Registered Together
Ios Development + App Layout Design
FAQ
If you have any question about the course then you can find it here.
Rated 4.9/5
(based on
2659
customer reviews)