Ios Development Course
Get started developing Apple apps with iOS and Xcode.
Introduction/Course Overview
Dicazo Institute offer iOS Training and development workshop for candidates who want to develop modern apps for iPhone Device under the guidance of expert trainer. Learn how to develop your own iPod App with strong fundamentals of mobile application course. We used to teach Apple's swift programming and Xcode to build your first iPhone App .All attendees will learn from scratch and know the basics of iOS development up to advance features. At each problem you will get appropriate guidance from experienced instructor during assignments.As compare to Android OS , App development for iOS is more creative and generated apps are more secure on Apple Devices.
If you are still searching for the best iPhone Training Institute in Jaipur, then your search ends at 'Dicazo'. We are one of the best institutes providing the in-depth iPhone Training in Jaipur covering each and every detail of the course.
The course details range from the basics like an introduction, Objective-C, Swift and concepts of OOPS to the advanced concepts like interface building, database handling, app debugging, etc. After providing the basic training in the iPhone Development Training, we also evaluate the student's learning by taking individual module tests and a course completion test. The students also have to submit a final project after which they receive a training completion certificate. Students can use that certificate at the time of the interview.
Rated 4.9/5
(based on
500
customer reviews)
What Will I Learn?
Be able to build any app you want

Start your own app based business
Create a portfolio of apps to apply for junior developer jobs at a technology company

Become a digital nomad by working as a freelance iOS developer

Master creating Augmented Reality apps using Apple's new ARKit2

Create apps that use Machine Learning using Apple's new CoreML2 and CreateML

Level-Up as an iOS developer by getting to grips with the latest APIs

Master app design so you'll know how to wireframe, mockup and prototype your app idea

Master app marketing so you can publish your apps and generate downloads
Includes:
Flexible Batch timing
Subject Notes
Supplemental Resources
Portfolio Preparation
Certificate of Completion
Get Real time Projects to Practice
Attend 2 to 3 Classes with free of cost
Free Technical Support after completing course
If you absent any classes, back up Classes available
Free Technical Support on Freelancing Projects to Earn more Money
Free Interntet and Laboratory Facility
Placement Program
Job Assurity: Placement Support. Assist you to get JOB in top MNC's, Mid & Small scale Companies
Resume Preparation Support
Conducted 2 to 3 Mock Tests
Mock Interviews to increase your confident level
You have opportunities to work on Real time Case Studies
Curriculum For This Course
Building the User Interface
Building The User Interface
Storyboard Basics 1
Storyboard Basics 2
UILabel Storyboard
UIlabel Code
UIbutton Control
UItextfield Control
UItextview Control
UIsegmented Control
UIslider Control
UIswitch Control
UIprogressview Control
UIactivityindicator Control
UIstepper Control
UIimageview Control
UIdatepicker Control
Page Control
UIPicker Control
UITableView 1
UITableView 2
UITableView 3
UITableView 4
UICollectionView
NavigationController
Passing Data
UITabBar Controller
UIToolbar Control
User Alerts And Messages
UIWebView 1
UIWebView 2
iOS features
iOS Features
Geocoding
Using MKMapItem
Using MapKit
Getting the Current Location
Posting Using Uiactivityviewcontroller
Posting to Twitter Using SLComposeViewController
Posting to Facebook Using SLComposeViewController
Going Async
Reminders and Alarms
File Management
Working with data
Working With Data
Nsdictionary Intro
Json
Databases
Sqlite Walkthrough
iCloud Files - UIDocument
iCloud Setup
iCloudFiles
Publishing your App
Publishing Your App
iOS Dev Center
Provisioning
iTunesconnect
Requirements
A Mac laptop or iMac (or a PC running macOS)
Basic object-oriented languages like C++/Java/C# is recommended.
Knowing Basic SQL queries can be advantage.
Who Is The Target Audience?
Undergraduate, Graduates and Post-Graduates
Job aspirants
Designers
Aspiring Developers
Startup Founders
After The Course You Will Be Able To
Able to create ios apps
Describe mobile device components
Create a simple User Interface using simulator
Create a Web-based Application
UnitTest an iPhone application
Highlight current location using GPS features
CAREER OPPORTUNITIES
Students who complete this course have the following career options
A new breed of firms have started to emerge which focuses on application development for the iOS / iPhone market. This has resulted in a high demand for iOS / iPhone apps developer and programmer in the software job market estimated to be in millions. Consulting and training expertise in the mobile space has enabled MobiGnosis, which is based to design and deliver industry relevant iOS / IPhone application developer training programs which includes live projects for hands on experience.
WHY DICAZO JAIPUR?
The most important reason why you should consider coming to DICAZO to learn this course is because DICAZO COMPUTER INSTITUTE offers the most integrated courses with the maximum possibility of job opportunities on your profile. As a part of DICAZO India which is a leading platform with thousands of Alumna's and Alumnus's whom have since graduation from the course have been making waves all over there chosen area of concentration while earning big time Cash and Paychecks, DICAZO Jaipur holds much more than just assurance for this course. For more info's on course details or any other issues please call us on 91 9887063980 or mail to:- dicazoinfo@gmail.com.
Students Work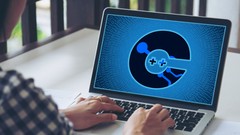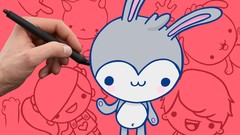 Students Also Learn These Courses
Frequently Registered Together
Game Development + App Layout Design
FAQ
If you have any question about the course then you can find it here.