Animation In Unity
Your ultimate guide to Unity covering keyframes, curves, inverse kinematics, strafe sets, blending and more.
Introduction/Course Overview
The Beginner's Guide to Animation in Unity is for animators and Unity practitioners who want to bring their characters to life in a game environment and want to learn the ins and outs of the mecanim system. You don't need to be able to model or animate in external packages as all models and animations are provided. All aspects of animation in Unity are covered from physics, key framing, curves, forward and inverse kinematics, animation state machines and working with third party assets. Students will be introduced to elementary code, in C#, that is essential for making dynamic animations and triggers to control character behaviour at run time.
In this course, We will teaches all the invaluable skills you will require to begin animating your own game characters in Unity using our acclaimed teaching style and knowledge from over years working with games and computer graphics.
Animation In Unity
Rated 4.9/5
(based on
2546
customer reviews)
What Will I Learn?
create animations from scratch using the Unity Mecanim system and place them onto game objects.

import third party animated assets into Unity and setup animation controllers.

write C# code to dynamically control animations through user interaction.

explore the use of inverse kinematics in humanoid rigs.
Includes:
Flexible Batch timing
Subject Notes
Supplemental Resources
Portfolio Preparation
Certificate of Completion
Get Real time Projects to Practice
Attend 2 to 3 Classes with free of cost
Free Technical Support after completing course
If you absent any classes, back up Classes available
Free Technical Support on Freelancing Projects to Earn more Money
Free Interntet and Laboratory Facility
Placement Program
Job Assurity: Placement Support. Assist you to get JOB in top MNC's, Mid & Small scale Companies
Resume Preparation Support
Conducted 2 to 3 Mock Tests
Mock Interviews to increase your confident level
You have opportunities to work on Real time Case Studies
Curriculum For This Course
Press Play
Introduction
Why does animation work
The Principles of Animation
Animation Theory??
The Unity Interface
The Unity Interface Using External Resources
Animating with the Physics System
The Mecanim System
Timelines, Keyframes and Tweening
The Animation Window
Keyframe
Curves
Animating in Local and World Positions
The Animator Window States and Transitions
Triggering Animation States
The Bare Bones of Animated Models
Understanding Bones Joints and Rigs
Importing Animations from 3D Software
Creating a Humanoid Character with Adobe Fuse
Exporting Fuse Characters into Mixamo
Animating a Character in Mixamo
Working with Multiple Imported Animations
Creating Walk/Idle Controls for a 3rd Person Character
Rig Types Generic versus Humanoid
Adding a Jump Animation
Working with Humanoid Rigs
Understanding Root Motion in Humanoids
Using Root Motion to Create A Dance Sequence
Creating a Drive Script Incorporating Root Motion
Including Physics with Animations
Triggering Animations
Triggering Animations with Colliders
Triggering Animations By Clicking
Jumping and Climbing Part
Editing Read Only Animations
Blend Shapes
Introducing Blendshapes
Creating Blendshapes
Blendshapes for Facial Animation
Blend Tree Basics
Strafe Sets
Inverse Kinematics
Using Inverse Kinematics to Manipulate Humanoid Joints: An Introduction.
Making an animated character dynamically look at an object
Using IK to Pickup and Hold an Object

Requirements
Download the free version of the Unity Game Engine
Basic Knowledge Of Designing
A Laptop Or Desktop
Who Is The Target Audience?
This course is for those interested in a thorough understanding of the Unity Mecanim system. It is suitable for beginner game developers and animators as well as well seasoned animators wanting to import their work into games.
This course is not for those wanting to learn to program in Unity.
After The Course You Will Be Able To
the mecanim timeline,
curve and keyframe editors,
animation events that trigger code,
root motion,
imported animations created in third party packages, and
animation state machines.
CAREER OPPORTUNITIES
Students who complete this course have the following career options
Animator
Become a freelance game artist
WHY DICAZO JAIPUR?
The most important reason why you should consider coming to DICAZO to learn this course is because DICAZO COMPUTER INSTITUTE offers the most integrated courses with the maximum possibility of job opportunities on your profile. As a part of DICAZO India which is a leading platform with thousands of Alumna's and Alumnus's whom have since graduation from the course have been making waves all over there chosen area of concentration while earning big time Cash and Paychecks, DICAZO Jaipur holds much more than just assurance for this course. For more info's on course details or any other issues please call us on 91 9887063980 or mail to:- dicazoinfo@gmail.com.
Students Work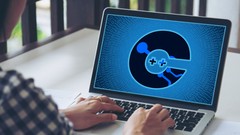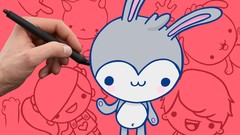 Students Also Learn These Courses
Frequently Registered Together
Graphic Designing + Android Game Development
FAQ
If you have any question about the course then you can find it here.