2D Game Design Course
Make 2D art for games. From icons to animations. Using GIMP - the free Photoshop alternative.
Introduction/Course Overview
GIMP is a super powerful, free, 2D art package. It's also 'open source' which means it's owned by the community, and constantly updated. Most of the features of the much more expensive Photoshop are available, giving you the power to create industry strength 2D art. The challenge with this course is it can be intimidating for beginners, especially those who don't have much confidence in art or drawing. We make learning from scratch easy with our simple step-by-step process. Even if you have no prior experience in drawing, or computer art, we'll take you from the very basics. By investing in a structured course like this you'll learn faster and more effectively than on your own.
Game Design Course
Rated 4.9/5
(based on
1564
customer reviews)
What Will I Learn?
Master GIMP's powerful interface

Convey meaning through shape and colour
Use GIMPs fundamental drawing tools

Work with layers for complex images

Create gradients, drop shadows and reflections

Organise and professionally export your work.

Work to a specification like a pro

Create pixel art assets for your games

Create your own character

Becoming a digital artist
Includes:
Flexible Batch timing
Subject Notes
Supplemental Resources
Portfolio Preparation
Certificate of Completion
Get Real time Projects to Practice
Attend 2 to 3 Classes with free of cost
Free Technical Support after completing course
If you absent any classes, back up Classes available
Free Technical Support on Freelancing Projects to Earn more Money
Free Interntet and Laboratory Facility
Placement Program
Job Assurity: Placement Support. Assist you to get JOB in top MNC's, Mid & Small scale Companies
Resume Preparation Support
Conducted 2 to 3 Mock Tests
Mock Interviews to increase your confident level
You have opportunities to work on Real time Case Studies
Curriculum For This Course
Emotion Icons - Get Creative At 8x8 Pixels
Introduction
Getting GIMP Installed
Getting Comfortable In GIMP
Black And White Outlines
An Outline Story
Exporting Your Work
Introduction To Value
A Splash Of Colour
How To Share & Ask Questions
Using GIMP At High Resolutions
Game Icons - Creating 32x32 Pixel Art
Introduction
Working To A Specification
Drawing Straight Lines
Introduction To Layers And Alpha
Using The Eraser
Using Pallets For Consistency
Using The Paintbrush And Airbrush
Quickly Selecting An Existing Colour
Filling An Area With One Colour
Using The Selection Tools
Shading With Gradients
Moving Images And Layers
Rearranging an Image
Modifying Your Selections
Using Selection Modifiers
Combining Multiple Images
Making A Composite Image
Moving Selections
Drop Shadows and Reflections
Floating Selections
Keeping Yourself Organised
Creating A Game HUD
Animated Sprites
Introduction
What is Animation
Setting Up Gimp For Animation
Deciding On Frame Rate
Layer Animation Parameters
Layer Boundaries
Squash And Stretch
Making a Bouncing Ball
Multi Layer Images And Animation
Straight Ahead And Pose To Pose
GIFs And Layer Groups
Slow In And Out
Two Different Feeling Animations
Colour Change Over Time
Making An Animated Sunset
What Is A Sprite Sheet
Creating A Basic Sprite Sheet
Too Many File Types
Checking Your Sprite Sheet Works
Manually Installing GIMP Add ons
Add On Fuse Layers
Add On Sprite Sheet
Easy Repeating Elements
Building a Modular Wall
Mocking Up A Scene
Nested Layer Groups
Blending Animation
Character Sketch
Introduction
Specification
Drawing Options
Basic Shapes
The Paths Tool
First Principle References
Using Building Blocks
Toolbox Transforms
Bone Structure
Proportions
Basic 3D Shapes
Importing Line Work
Pacing Yourself And Staying Motivated
Presence Through Use Of Value
The Free Select Tool
Surfaces and Overlap
Caging
Presence Through Use Of Perspective
Lighting Basics
Avoiding Tangents
Exploration Through Studies
Understanding Anatomy
Study Of The Head
Study Of The Eyes
Study Of The Eyes Challenge
Study Of The Nose
Study Of The Mouth
Study Of The Hands
Tiling Textures
Introduction
What Is A Digital Image
Colour Channels
Layer Math Modes
Tiling Textures Introduction
Quick Win Tiling Textures
Requirements
You need a Mac or PC capable of running GIMP
You only need a mouse or trackpad to get started!
Optional: Wacom stylus or similar for later sections
Who Is The Target Audience?
You want to learn GIMP specifically
You want to create 2D art from scratch
You have little or no experience with GIMP or Photoshop
You want to make 2D assets for computer games
After The Course You Will Be Able To
Able to create 2D Game Art
Able to create 2D Characters
Able to create 2D Animations
CAREER OPPORTUNITIES
Students who complete this course have the following career options
You can build your career in Game industry around the world like Mobile & Computer game development
Become a freelance game artist
WHY DICAZO JAIPUR?
The most important reason why you should consider coming to DICAZO to learn this course is because DICAZO COMPUTER INSTITUTE offers the most integrated courses with the maximum possibility of job opportunities on your profile. As a part of DICAZO India which is a leading platform with thousands of Alumna's and Alumnus's whom have since graduation from the course have been making waves all over there chosen area of concentration while earning big time Cash and Paychecks, DICAZO Jaipur holds much more than just assurance for this course. For more info's on course details or any other issues please call us on 91 9887063980 or mail to:- dicazoinfo@gmail.com.
Students Work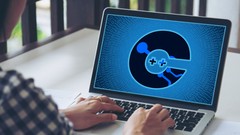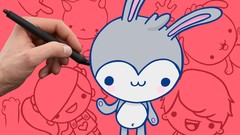 Students Also Learn These Courses
Frequently Registered Together
Ios Game Designing + Android Game Development
FAQ
If you have any question about the course then you can find it here.