Unreal Engine Course
Learn Video Game Development & How To Design a Game From Scratch Using UE4
Introduction/Course Overview
In this course we will learn the basics of working in the Unreal Engine. We'll start our journey by learning the basics through exploring the interface, learning how to navigate and manipulate the viewports, how to place and manipulate actors and how to effectively use BSP geometry. Once we've gotten the hang of the basics, we'll dive into blocking out our interior room. Here we'll learn how the blocking phase is a critical part of creating levels in Unreal. After that, we'll replace that geometry with static mesh assets that will be used for the final look of our level. From here it just gets better because we'll learn the basics of material creation, which is one of the engine's most powerful features. Here we'll learn how to begin building up a material from scratch and use it to drive our instanced materials. Then we'll start to create the final look of our level by creating a landscape, complete with foliage, light, and particles. Finally, we'll just scratch the surface of Blueprint, Unreal Engine 4's new visual scripting interface, by creating a simple toggleable light. Software required: Unreal Engine 4.0.
What Will I Learn?
Learn game development, create games, and run them on the Unreal Engine

Build realistic looking environments for games to take place in

Define custom inputs and movements to control characters

Script logic to define gameplay without needing to know how to code
Includes:
Flexible Batch timing
Subject Notes
Supplemental Resources
Portfolio Preparation
Certificate of Completion
Get Real time Projects to Practice
Attend 2 to 3 Classes with free of cost
Free Technical Support after completing course
If you absent any classes, back up Classes available
Free Technical Support on Freelancing Projects to Earn more Money
Free Interntet and Laboratory Facility
Placement Program
Job Assurity: Placement Support. Assist you to get JOB in top MNC's, Mid & Small scale Companies
Resume Preparation Support
Conducted 2 to 3 Mock Tests
Mock Interviews to increase your confident level
You have opportunities to work on Real time Case Studies
Curriculum For This Course
Getting Started
Introduction
Installation
Projects
Levels
Actors
The Level Editor
Level Editor Overview
Place Mode
Viewport I - Navigating Within the Viewport
Viewport II – Moving, Rotating, and Scaling Actors Within the Viewport
Viewport III – Snapping
Viewport IV – Different Ways To View Your Level
Content Browser I - Overview & Finding Content
Content Browser II – Adding, Importing, and Saving
Content Browser III – The View Options Menu
Content Browser IV – Content Browser Windows
Details Panel I - Details Panel Interface
Details Panel II - The Transform Category
World Outliner
Actors
Static Meshes
Brushes
Materials
Lights
Atmospheric Fog
Player Start
Components
Volumes
Tutorial 1 - Creating the Sky
Tutorial 2 - Creating the Playing Area
Tutorial 3 - Building the Inner Structures of the Level
Blueprints
Introduction to Blueprints
Variables
Arrays
Functions
Flow Control
Accessing Actors Within Blueprints
Blueprint Classes
Timelines
Tutorial 4 - Building the Elevator Platform
Tutorial 5 - Creating the Enemies
Tutorial 6 - Creating a Rotating Door
Players & Input
Game Modes
Pawns
Characters
Controllers
Input Mapping
Setting Up Basic Character Movement
Tutorial 7 - Creating a Playable Character
Collisions
Collisions I - Collisions Overview
Collisions II - Causing Damage Due to Collisions
Collisions III - Projectile Collisions
Tutorial 8 - Adding a Damage System to the Game
Tutorial 9 - Creating the Orb Item
User Interfaces
UMG Overview
Root Widget
Canvas Panel
Common Widget Properties
Visual Designer
Text Widget
Button Widget
Border Widget & Image Widget
Progress Bar Widget
Check Box Widget
Horizontal Box and Vertical Box
Grid Panel & Uniform Grid Panel
Scale Box & Size Box
Tutorial 10 - Creating the HUD
Tutorial 11 - Damage Tint and Collect Item Tint
Tutorial 12 - Restrict Door Opening and Creating a Pause Menu
Tutorial 13 - Game Over and Win Screen Menus
Audio
Audio I - Audio Overview & Sound Waves
Audio II - Sound Cues
Audio III - Attenuation
Audio IV - Importing and Converting Audio
Tutorial 14 - Adding Audio to the Game
Additional Topics
Downloading Content From the Epic Games Launcher
Importing 3D Objects From the Internet
Tutorial 15 - Packaging the Game
Requirements
Recommended: Desktop PC OR Laptop with Windows 7 (or later) 64-bit or a Mac with Mac OS X 10.9.2 or later
Recommended: 8 GB RAM
Recommended: Quad-core Intel or AMD processor
Recommended: DirectX 11 compatible video card
Unreal Engine 4 will run on desktops and laptops with specifications under these, but performance may be affected
Who Is The Target Audience?
This video game development course is for absolute beginners who are interested in making games & learning how to design a game from scratch using UE4
No programming experience required
After The Course You Will Be Able To
Able to setup and create a project in Unreal Engine 4
Able to construct simple levels using basic shapes
Able to place, scale, rotate, and move "actors" in your levels
Able to create interactive objects
Able to add materials to your level
Able to add particle effects
Able to add sounds
Able to add lights
Able to create a daytime or nighttime look
Able to create and display a fully functioning scoring system
And more!
CAREER OPPORTUNITIES
Students who complete this course have the following career options
Game Developer
Game Designer
WHY DICAZO JAIPUR?
The most important reason why you should consider coming to DICAZO to learn this course is because DICAZO COMPUTER INSTITUTE offers the most integrated courses with the maximum possibility of job opportunities on your profile. As a part of DICAZO India which is a leading platform with thousands of Alumna's and Alumnus's whom have since graduation from the course have been making waves all over there chosen area of concentration while earning big time Cash and Paychecks, DICAZO Jaipur holds much more than just assurance for this course. For more info's on course details or any other issues please call us on 91 9887063980 or mail to:- dicazoinfo@gmail.com.
Students Work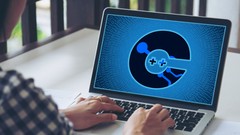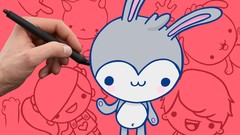 Students Also Learn These Courses
Frequently Registered Together
Unity + Ios Game Development
FAQ
If you have any question about the course then you can find it here.

Rated 4.9/5
(based on
500
customer reviews)