InDesign Training In Jaipur
This Adobe InDesign tutorial is people wanting to up-skill their typography, color theory & graphic design abilities.
Introduction/Course Overview
InDesign is a program used by many creative professionals for layout and design. Itís the industry standard for layout and is almost impossible to ignore if youíre creating a multi-page project. In this learning path, youíll start to master InDesign by learning the fundamentals of the software. Youíll then move onto more specific projects and courses designed to strengthen the foundation of your knowledge by creating stationery, eBooks and interactive PDFs. By the end of these courses, youíll not only be confident in your technical use of InDesign, but youíll also gain skills for layout and design techniques.
Rated 4.9/5
(based on
635
customer reviews)
What Will I Learn?
You will learn how to design professional publications and graphics in InDesign

Design pamphlets, flyers, eBooks, PDFs, magazines, brochures, and more

Become comfortable using all of the important InDesign tools and functions

You will learn the proper workflow from starting a project to exporting it
Includes:
Flexible Batch timing
Subject Notes
Supplemental Resources
Portfolio Preparation
Certificate of Completion
Get Real time Projects to Practice
Attend 2 to 3 Classes with free of cost
Free Technical Support after completing course
If you absent any classes, back up Classes available
Free Technical Support on Freelancing Projects to Earn more Money
Free Interntet and Laboratory Facility
Placement Program
Job Assurity: Placement Support. Assist you to get JOB in top MNC's, Mid & Small scale Companies
Resume Preparation Support
Conducted 2 to 3 Mock Tests
Mock Interviews to increase your confident level
You have opportunities to work on Real time Case Studies
Curriculum For This Course
Getting Started with InDesign
Installing InDesign
Showing and Hiding Panels
Using the Tools and Control Panel
Opening a Document
Inserting Images or Text in a Document
Creating and Viewing a Document
Creating a New Document
Creating a New Document Using Presets
Changing the Display View
Changing the View with the Zoom Tool ,Viewing and Using Rulers
Using Guides ,Changing Guides & Pasteboard Options , Using Smart Guides
Managing Pages
Using the Pages Panel
Inserting , Navigating , Deleting and Moving Pages
Working with Page Spreads
Working with Master Pages
Working with Page Numbers and Sections
Changing the Page Size
Working with text
Using Type Tools
Creating Type in a Text Frame
Creating Path TypeImporting Text
Flowing Imported Text
Working with Overflow Text
Copying and Moving Text
Changing Fonts
Changing Font Size
Changing Text Leading
Changing Text Kerning
Changing Text tracking
Aligning Paragraphs
Creating a Drop Cap
Setting Text Frame Options

Placing and Working with Graphic
Placing Graphic
Placing Multiple Graphic
Copying or Moving Graphic
Using the Links Panel
Fitting Graphics in Frames
Applying and Managing Color
Applying Color
Using the Eyedropper Tool
Creating Tint Swatches

Applying Fills, Strokes, and Effects
Applying Fill and Stroke Color
Changing Stroke Attributes Creating Blends and Effects
Applying Shadow Effects Applying Feather Effects
Applying Corner Object Effects

Working with Points and Paths
Drawing with the Pen Tool
Selecting and Moving Points and Segments,
Working with Pathfinder Creating a Compound Path

Working with Tables
Creating Tables,
Entering and Editing Text in a Table,
Modifying a Table Adjusting Table Rows and Columns Adjusting Tables in the Text Frame

Working with Style
Using the Paragraph Styles or Character Styles Panel,
Creating Paragraph Styles,
Creating Character Styles,
Using Quick Apply

Finalizing a Document
Using Spell Check
Changing Case
Automating the Way You Work
Exporting a Document
Exporting a Document
Understanding Export File Format
Exporting as a Print PDF
Exporting as a JPEG or PNG
Requirements
You will need a copy of Adobe InDesign.
Basic knowledge of InDesign is required.
If you already know how to add text, images and do basic design in InDesign then you are perfect for this course.
Who Is The Target Audience?
You will need a copy of Adobe InDesign.
Basic knowledge of InDesign is required.
If you already know how to add text, images and do basic design in InDesign then you are perfect for this course.
After The Course You Will Be Able To
Navigating the workspace and panels
Starting a new project
Adding photos, text, and graphics to your designs
Adjusting assets like a graphic designer would
Creating multi-page documents
Using tables to clearly display complicated data
Saving and exporting your project for any purpose
And many more advanced techniques!
CAREER OPPORTUNITIES
Students who complete this course have the following career options
Graphic Designer
Freelance Designer
WHY DICAZO JAIPUR?
The most important reason why you should consider coming to DICAZO to learn this course is because DICAZO COMPUTER INSTITUTE offers the most integrated courses with the maximum possibility of job opportunities on your profile. As a part of DICAZO India which is a leading platform with thousands of Alumna's and Alumnus's whom have since graduation from the course have been making waves all over there chosen area of concentration while earning big time Cash and Paychecks, DICAZO Jaipur holds much more than just assurance for this course. For more info's on course details or any other issues please call us on 91 9887063980 or mail to:- dicazoinfo@gmail.com.
Students Work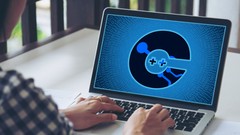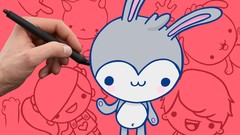 Students Also Learn These Courses
Frequently Registered Together
Sketching + CorelDraw
FAQ
If you have any question about the course then you can find it here.
Tags
Indesign classes, Indesign course, Indesign training, Indesign coaching, Indesign tuation, Indesign course near me, best institute for Indesign in jaipur, Indesign course in raja park jaipur. Indesign course in jaipur, Indesign training institute in jaipur, Indesign Coaching institute in jaipur, Indesign Course in jaipur, Indesign coaching centre in jaipur

Dicazo Institute
9

out of

10
based on
60
ratings.
20
user reviews.