Photoshop Course
Master Photoshop without any previous knowledge with this easy-to-follow course
Introduction/Course Overview
Photoshop Course will teach you the photo editing and post-production techniques used by professional photographers to improve their photos as well as the designing techniques. It teaches you the various elements involved in the Photoshop software workspace. Not only it teaches you to edit your photos but also If your objective is to learn how to use post-processing techniques, this is the course for you.
Join Photoshop Training Courses in Jaipur and acquire skills to the level best.
We will teach you how to edit photo and post-production skill. We will make you an expert Photoshop editor. You will soon able to improve photos with this new skill. We will teach you each and every element present in the software.
What Will I Learn?
Design icons, business cards, illustrations, and characters

Clean up face imperfections, improve and repair photos

Use creative effects to design stunning text styles

Remove people or objects from photos

Cut away a person from their background

Master selections, layers, and working with the layers panel
Includes:
Flexible Batch timing
Subject Notes
Supplemental Resources
Portfolio Preparation
Certificate of Completion
Get Real time Projects to Practice
Attend 2 to 3 Classes with free of cost
Free Technical Support after completing course
If you absent any classes, back up Classes available
Free Technical Support on Freelancing Projects to Earn more Money
Free Interntet and Laboratory Facility
Placement Program
Job Assurity: Placement Support. Assist you to get JOB in top MNC's, Mid & Small scale Companies
Resume Preparation Support
Conducted 2 to 3 Mock Tests
Mock Interviews to increase your confident level
You have opportunities to work on Real time Case Studies
Curriculum For This Course
INTRODUCTION TO ADOBE PHOTOSHOP
About Photoshop
Navigating Photoshop
Menus and panels
Opening new files
Opening existing files

Getting Started with Photoshop

Exploring the Toolbox
The New Applications Bar & the Options Bar
Exploring Panels & Menus
Creating & Viewing a New Document
Customizing the Interface
Setting Preferences

Working with Images

Zooming & Panning an Image
Working with Multiple Images, Rulers, Guides & Grids
Undoing Steps with History
Adjusting Color with the New Adjustments Panel
The New Masks Panel &Vibrance Color Correction Command
The New Note Tool & the Save for Web & Devices Interface

RESIZING & CROPPING IMAGES

Understanding Pixels & Resolution
The Image Size Command
Interpolation Options
Resizing for Print & Web
Cropping & Straightening an Image
Adjusting Canvas Size & Canvas Rotation

WORKING WITH BASIC SELECTIONS

Selecting with the Elliptical Marquee Tool
Using the Magic Wand & Free Transform Tool
Selecting with the Regular & Polygonal Lasso Tools
Combining Selections
Using the Magnetic Lasso Tool
Using the Quick Selection Tool & Refine Edge
Modifying Selections

GETTING STARTED WITH LAYERS

Understanding the Background Layer
Creating, Selecting, Linking & Deleting Layers
Locking & Merging Layers
Copying Layers, Using Perspective & Layer Styles
Filling & Grouping Layers
Introduction to Blending Modes
Blending Modes, Opacity & Fill
PAINTING IN PHOTOSHOP
Using the Brush Tool
Working with Colors & Swatches
Creating & Using Gradients
Creating & Working with Brushes
Using the Pencil & Eraser Tools
Painting with Selections
PHOTO RETOUCHING
The Red Eye Tool
The Clone Stamp Tool
The Patch Tool & the Healing Brush Tool
The Spot Healing Brush Tool
The Color Replacement Tool
The Toning & Focus Tools
Painting with History
INTRODUCTION TO COLOR CORRECTION
Color Spaces & Color Modes
The Variations Command
The Auto Commands
Adjusting Levels
Adjust Curves, Non-Destructively, with Adjustment Layers
USING QUICK MASK MODE
Quick Mask Options
Painting a Selection
Saving & Removing a Selection from the Background
WORKING WITH THE PEN TOOL
Understanding Paths & the Pen Tool
Creating Straight & Curved Paths
Creating Combo Paths
Creating a Clipping Path
CREATING SPECIAL EFFECTS
Getting Started with Photoshop Filters
Smart Filters
Creating Text Effects
Applying Gradients to Text
EXPORTING YOUR WORK
Saving with Different File Formats
Saving for Web & Devices
Printing Options
Requirements
No previous knowledge of Photoshop required.
If you have Photoshop installed, that's great. If not, We'll teach you how to get it on your computer.
Who Is The Target Audience?
This course is perfect for beginner-level Photoshop users.
If you're an intermediate or advanced user, please check out my curriculum especially the practice activities and assignments to see if this course is a good fit for you.
This course is not for students who want to learn about one particular topic in depth, for example, painting with brushes in Photoshop. Instead, this is a comprehensive course that gives you a solid foundation on all the major topics in Photoshop.
After The Course You Will Be Able To
Customize the program to best suit you

Create new projects and share your work

Master layers and the layers panel

Move, select, and edit layers

Work with the Pen Tool like a pro

Create and modify shapes

Design flat illustrations

Create and animate emojis

Remove skin issues and retouch portraits

Design business cards

Create app icons

Design cute characters

Manipulate and repair photos in creative ways
CAREER OPPORTUNITIES
Students who complete this course have the following career options
Graphics Designers
Packaging designers
Logo designer
Web Layout designer
Freelancer
WHY DICAZO JAIPUR?
The most important reason why you should consider coming to DICAZO to learn this course is because DICAZO COMPUTER INSTITUTE offers the most integrated courses with the maximum possibility of job opportunities on your profile. As a part of DICAZO India which is a leading platform with thousands of Alumna's and Alumnus's whom have since graduation from the course have been making waves all over there chosen area of concentration while earning big time Cash and Paychecks, DICAZO Jaipur holds much more than just assurance for this course. For more info's on course details or any other issues please call us on 91 7976882245 or mail to:- dicazoinfo@gmail.com.
Students Work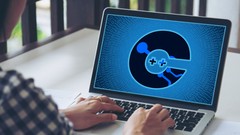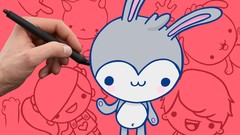 Students Also Learn These Courses
Frequently Registered Together
Lightroom + Indesign
FAQ
If you have any question about the course then you can find it here.

Rated 4.9/5
(based on
500
customer reviews)