Photography Training Institute In Jaipur
The fastest way to get off 'Auto' mode and unlock the creative potential of your camera.
Introduction/Course Overview
Dicazo Institute is that top institute which provides professional photography training in Jaipur. Students will learn taking incredible photograph for products, wedding ceremoney and outdoor photography. Our photography training is perfect for novice who have lately acquired a D-SLR.
During the photography training sessions, you will get chance to understand handling techniques, camera operations, and digital photography. Whether you are intended to become a professional photographer or just want to learn clicking pictures, we have made everything so simple for everyone.
Rated 4.9/5
(based on
1525
customer reviews)
What Will I Learn?
Everything from the basics of how your camera works and correct technique through to setting your AF mode, AF points, resolution.

framing up great photos, covering everything from rule of thirds and leading lines, through to what to look for in a background and more...

What makes your photos come out brighter or darker, how to control exposure with exposure compensation, looks at different metering modes, histogram graphs and more, ending with practical session #1

Aperture and Depth Of Field, what it is, the easy way to understand and control it...
Includes:
Flexible Batch timing
Subject Notes
Supplemental Resources
Portfolio Preparation
Certificate of Completion
Get Real time Projects to Practice
Attend 2 to 3 Classes with free of cost
Free Technical Support after completing course
If you absent any classes, back up Classes available
Free Technical Support on Freelancing Projects to Earn more Money
Free Interntet and Laboratory Facility
Placement Program
Job Assurity: Placement Support. Assist you to get JOB in top MNC's, Mid & Small scale Companies
Resume Preparation Support
Conducted 2 to 3 Mock Tests
Mock Interviews to increase your confident level
You have opportunities to work on Real time Case Studies
Curriculum For This Course
Camera Equipment
Is my camera good enough? Different makes and models.
Choosing the right lens for the right occasion.
How to hold your camera correctly when taking photos.
Do I need a monopod, tripod or beanbag?
The limitations of your DSLR camera.
Mastering Camera Settings
Choosing the right shooting mode.
File format, size and quality.
White balance and Metering mode.
Drive mode. Shooting like a pistol vs. shooting like a machine gun.
Auto focus mode. Is your subject moving or standing still?
Focus points. Selecting only one or activating them all.
ISO. Ensuring that you get sharp photos in low light conditions.
Exposure compensation. Making your images lighter or darker.
Conclusion
Aperture and Shutter Speed
Influencing depth of field in Aperture Priority.
Freezing action or capturing movement in Shutter Priority.
Using scene selections (those little pictures) as a backup plan.
Light
Front light - taking colourful and representative photographs.
Side light - highlighting texture and capturing three dimensional images.
Back light - capturing dramatic silhouettes.
Diffused light - shooting in overcast conditions.
Flash light - using the camera's own artificial light source.
Composition
Camera orientation - holding your camera horizontally or vertically.
Taking excellent portrait photos - 4 steps to blur the background.
Applying the Rule of thirds to get better balance in your images.
Leave enough space around your subject.
How leading lines draw your eyes into the photograph.
Different angles for new, exciting perspectives.
5 steps to perfect composition!
Creativity
Look for reflections.
Use natural frames.
Play with colour.
Use repetition.
The power of scale.
Tell a story.

Requirements
A camera! That's about it!
Who Is The Target Audience?
Beginning photographers looking to up their game and understand their camera.

People who are finally ready to get out into the field and actually capture the shots they want.

Any seasoned photog who wants a refresher (or to fix old habits) from one of the best out there today.
After The Course Your Will Be Able To
At the end of every successful Subject each student should be able to create a very well defined portfolio for him or herself, this portfolios help in defining the abilities of each student.
Understand shutter speed, ISO and aperture and how they work together

Utilize depth of field

Learn to focus in manual mode

Understand different types of lenses and how they work

Create stronger images with composition

Use light to create mood and emotion

Learn about flash photography

Get an introduction to the post-processing workflow
CAREER OPPORTUNITIES
Students who complete this course have the following career options
Portrait Photographer. From weddings to school photos, portrait photographers are on site with their equipment to capture the moment. ...
Commercial Photographer. ...
Scientific Photographer. ...
Photojournalist/News Photographer. ...
Freelance Photographer.
WHY DICAZO JAIPUR?
The most important reason why you should consider coming to DICAZO to learn this course is because DICAZO COMPUTER INSTITUTE offers the most integrated courses with the maximum possibility of job opportunities on your profile. As a part of DICAZO India which is a leading platform with thousands of Alumna's and Alumnus's whom have since graduation from the course have been making waves all over there chosen area of concentration while earning big time Cash and Paychecks, DICAZO Jaipur holds much more than just assurance for this course. For more info's on course details or any other issues please call us on 91 7976882245 or mail to:- dicazoinfo@gmail.com.
Students Work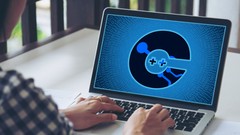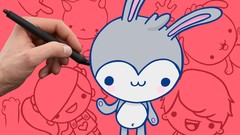 Students Also Learn These Courses
Frequently Registered Together
Product Photography + Model Photography
FAQ
If you have any question about the course then you can find it here.
Dicazo Institute
9

out of

10
based on
85
ratings.
36
user reviews.