Nature Photography
Learn how lighting, composition, and photography techniques help you create stunning nature photography
Introduction/Course Overview
Beautiful landscapes are all around us – they are a joy to experience, but a challenge to capture in a single photo. In Nature Photography, you'll learn the essential tools and techniques for taking photographs that reflect the splendor of landscapes and the captivating details of nature.
In this course, we will teach you the thought process behind great nature photography. You'll learn which gear is suited to the environment you want to shoot and how to plan for ideal light and composition. we will help you master exposure and focus so you get a better shot in camera and improve your edits by taking you through hands-on photo critiques.
From complicated cameras to challenging environments, several obstacles stand in the way of you taking a photograph that reflects the landscape as you see it. This class will help you take nature and landscape photographs that reflect your unique perspective.
What Will I Learn?
You will gain the ability to find subjects and scenes worthy of photographing.

You will understand what great light is and the best light for different subjects.

You will learn to master composition and compose better photographs.

You will understand what photo equipment is best for broad or narrow landscapes.

You will learn the Exposure Triangle and capture perfect exposures each time.

How to take a mundane RAW file and make it look fabulous.
Includes:
Flexible Batch timing
Subject Notes
Supplemental Resources
Portfolio Preparation
Certificate of Completion
Get Real time Projects to Practice
Attend 2 to 3 Classes with free of cost
Free Technical Support after completing course
If you absent any classes, back up Classes available
Free Technical Support on Freelancing Projects to Earn more Money
Free Interntet and Laboratory Facility
Placement Program
Job Assurity: Placement Support. Assist you to get JOB in top MNC's, Mid & Small scale Companies
Resume Preparation Support
Conducted 2 to 3 Mock Tests
Mock Interviews to increase your confident level
You have opportunities to work on Real time Case Studies
Curriculum For This Course
Equipment for Nature Photography
Introduction to Nature Photography Gear
Important Camera Features
Understanding Camera Menus
An Overview of Lenses
Lenses Technical Issues
Photography Fundamentals for BEGINNING Photographers
Photography Fundamentals: The Exposure Triangle
The Importance of ISO
Depth of Field: A Powerful Creative Tool
Introduction to Hyperfocal Distance
Get Better Sharpness with Hyperfocal Distance
Putting it All Together in Depth of Field
How to Get Maximum Depth of Field in Low Light
Field Trip: Exploring Depth of Field in Fall Colors
Field Trip: What's Best Shutter Speed for Waterfalls?
Do you understand the exposure triangle?
Self Assignment: Practice Depth of Field
Photography Fundamentals: Exposure (Beginners)
Introduction to Exposure
How to use a Grey Card for Exposure
How to Use Exposure Compensation
Metering Modes and the Histogram
Your New Best Friend: The Histogram
Have You Heard of Blinkies? Here's Why You'll Love Them.
Why You Want to Expose to the Right
Lighting: A Key Ingredient to Beautiful Photography
Overview of Outdoor Lighting
Here's What Reflected Light Looks LIke
See How Lighting Angles Shape Your Subject
See How Backlighting Adds Accent to Your Scene
Finding the Right Light for Your Subject
Self Assignment: Use Backlighting
The Art of Composing Your Scene
The Art of Visualizing Your Compositions
Introduction to Composition
Understanding the Rule of Thirds
The Power of Lines
Strengthen your Compositions with Diagonals
Using S and Z for Powerful Compositions
How to Use Framing to Showcase Your Subject
Creating a Different Look with Framing
Here is Why Near/Far is a Popular Compositional Approach
Self Assignment: Use the best compositional approach
Adanced Compositional Techniques
Enhance Your Compositions With Long Lens Landscapes
Focus on Details With Patterns and Textures
Rhythm and Flow is Landscape Photography
Taking a New Look at Space
Digging Out the Beauty of Natures Designs
Creating Powerful Photographs From Natures Designs
Applying the Art of Technique
How to Capture the Moment
Photographing Mother Natures Many Moods
Self Assignment: Finding Patterns and Textures
Processing Your Digital Landscape Photos
Introduction to Lightroom
Editing in Lightroom
Processing in Lightroom
Making Adjustments in Lightroom
Retouching in Lightroom
Creating Graduated Filter Effect in Lightroom
Using Lightrooms Dehaze Filter & Adjustment Brush
Processing an Image in Lightroom
Processing Another Image in Lightroom
Fine Tuning an Image in Lightroom
Self Assignment: Process a digital file

Requirements
A basic understanding of digital photography
A camera, lens, and tripod are useful to get started, but not required
A basic understanding or Photoshop, or a similar photo editing program
Some time and ability to get out and photograph locally or regionally
Who Is The Target Audience?
People who love the outdoors AND photography
Photographers wanting to know how to successfully sell their photography
Photographerse looking to start their own photography business that they can be passionate about
Photographers who really want to learn and refine their technique
After The Course Your Will Be Able To
Able to master exposure settings


Able to creatively use Depth of Field

Visual strategies for stunning compositions


Finding the best light for a subject


Able to make the image 'pop' with processing


And effective assignments for you to practice and expand your learning
CAREER OPPORTUNITIES
Students who complete this course have the following career options
Nature Photographer
Freelance Photographer
WHY DICAZO JAIPUR?
The most important reason why you should consider coming to DICAZO to learn this course is because DICAZO COMPUTER INSTITUTE offers the most integrated courses with the maximum possibility of job opportunities on your profile. As a part of DICAZO India which is a leading platform with thousands of Alumna's and Alumnus's whom have since graduation from the course have been making waves all over there chosen area of concentration while earning big time Cash and Paychecks, DICAZO Jaipur holds much more than just assurance for this course. For more info's on course details or any other issues please call us on 91 9887063980 or mail to:- dicazoinfo@gmail.com.
Students Work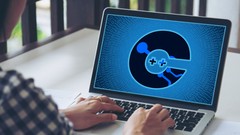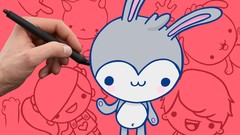 Students Also Learn These Courses
Frequently Registered Together
Wildlife Photography + Landscape Photography
FAQ
If you have any question about the course then you can find it here.
Rated 4.9/5
(based on
500
customer reviews)