Sketching & Drawing Course
Learn how to sketch and draw with easy exercises. No experience required!
Introduction/Course Overview
Sketching for Beginners is a self paced course. Designed to guide novice students on how to get started sketching and drawing. This course starts right at the beginning. By understanding the tools and techniques needed to start drawing today. You will learn the best ways to hold your pencils? How to make different types of marks? How to simplify your images using just 5 values? And so much more.
This courses focuses on using traditional materials, pencil and paper. We will cover how you can get by with just a single 2B pencil and regular printer paper. A cost effective way to learn this skill. Each classes is designed to develop your own personal sketching language. How to practice sketching. How to communicate with simple drawings and sketches.
What Will I Learn?
Draw simple objects with confidence and ease!

Learn the 5 elements of shading
How to sketch complicated object using simple shapes

Understand the role of sketching in creativity and notetaking

Learn traditional sketching techniques

How to use sketching as a means of communication

How to practice sketching

Develop a sketching language that is personal to the sketcher
Includes:
Flexible Batch timing
Subject Notes
Supplemental Resources
Portfolio Preparation
Certificate of Completion
Get Real time Projects to Practice
Attend 2 to 3 Classes with free of cost
Free Technical Support after completing course
If you absent any classes, back up Classes available
Free Technical Support on Freelancing Projects to Earn more Money
Free Interntet and Laboratory Facility
Placement Program
Job Assurity: Placement Support. Assist you to get JOB in top MNC's, Mid & Small scale Companies
Resume Preparation Support
Conducted 2 to 3 Mock Tests
Mock Interviews to increase your confident level
You have opportunities to work on Real time Case Studies
Curriculum For This Course
Getting Started
Holding A Pencil And Basic Mark Making
Line Quality - Making your lines more appealing!
Contour Lines - Using Contour and Cross-Contour lines to describe objects
Your First Sketch
Simplifying Objects
Understanding Shading Using 5 Tones
Understanding Shading - Exercise File
Understanding Shading - Sphere Exercise File
Demonstration - Seeing Shapes and Tones
Scribble Sketching
Drawing Lessons
Demonstration - Drawing A MailBox
Demonstration - Drawing A Row-Boat
What Are Construction Lines and How to use them?
Demonstration - How To Draw A Rose
Demonstration - How To Draw A Leaf
How To Draw A Leaf - Exercise File
Demonstration - Working With Tone
Working With Tone - Exercise File
Demonstration - Learning To See By Drawing A Spoon
Learning To See By Drawing A Spoon - Exercise File
Drawing in 3 dimensions
Drawing in 3 dimensions - Exercise File
Demonstration - Sketching A Feather
Recreating Proportions
Sketching Skills
Requirements
No previous experience or knowledge is required
Pencil or Pen
Sketchbook or Paper
If you intend to produce digital sketches then you will need a computer, a digital tablet and some photo-editing software
Who Is The Target Audience?
This drawing course is ideal for anyone who wishes to learn how to draw.
This course is intended for anyone who wishes to get better at sketching and recording information graphically.
Even if you have never picked up a pencil before, this highly structured course, can teach you the fundamentals to developing your sketching skills and developing your own sketching language
After The Course You Will Be Able To
Able To Create Sketches
Understanding Sketching Structures
Able To Create Portraits
CAREER OPPORTUNITIES
Students who complete this course have the following career options
Portrait Designers
Character designers
Sketch Artist
Freelancer
WHY DICAZO JAIPUR?
The most important reason why you should consider coming to DICAZO to learn this course is because DICAZO COMPUTER INSTITUTE offers the most integrated courses with the maximum possibility of job opportunities on your profile. As a part of DICAZO India which is a leading platform with thousands of Alumna's and Alumnus's whom have since graduation from the course have been making waves all over there chosen area of concentration while earning big time Cash and Paychecks, DICAZO Jaipur holds much more than just assurance for this course. For more info's on course details or any other issues please call us on 91 9887063980 or mail to:- dicazoinfo@gmail.com.
Students Work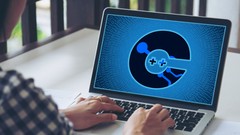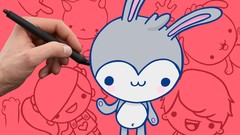 Students Also Learn These Courses
Frequently Registered Together
Advanced Graphics + CorelDraw
FAQ
If you have any question about the course then you can find it here.
Tags
Sketching classes, Sketching course, Sketching training, Sketching coaching, Drawing tuation, Drawing course near me, best institute for Drawing in jaipur, Drawing course in raja park jaipur. Drawing course in jaipur, Sketching training institute in jaipur, Sketching Coaching institute in jaipur, Sketching And Drawing Course in jaipur

Rated 4.9/5
(based on
500
customer reviews)