Programming Languages Institute In Jaipur
Learn Programming Simply Easy Learning
INTRODUCTION/COURSE OVERVIEW
Dicazo is the best place for C training institute in Jaipur. C is the base of programming language. C is a low-level general purpose programming language mainly used to desktop applications. C is one of the most widely used programming languages of all time. Learning C provides foundation knowledge of programming to a trainee, as C has influenced many other programming languages highly in use currently like C++. There are many reputed institute in Jaipur, Dicazo is one of the best C training institute in Jaipur. After you joined, you will say that the really Dicazo is the best of C training institute or C classes in Jaipur.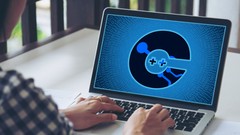 Rated 4.9/5
(based on
856
customer reviews)
What Will I Learn?
Create console-based applications using C language
Write modular programs by using functions
Use preprocessor directives in a program
Use pointers to handle integer arrays
Use pointers to handle integer arrays, strings, structures and files
Dynaamically allocate memory to hold data of different types
Process data in files using file I/O functions
Implement singly linked list
Includes:
Flexible Batch timing
Subject Notes
Supplemental Resources
Portfolio Preparation
Certificate of Completion
Get Real time Projects to Practice
Attend 2 to 3 Classes with free of cost
Free Technical Support after completing course
If you absent any classes, back up Classes available
Free Technical Support on Freelancing Projects to Earn more Money
Free Interntet and Laboratory Facility
Placement Program
Job Assurity: Placement Support. Assist you to get JOB in top MNC's, Mid & Small scale Companies
Resume Preparation Support
Conducted 2 to 3 Mock Tests
Mock Interviews to increase your confident level
You have opportunities to work on Real time Case Studies
Curriculum For This Course
Module 1
Home
Overview
Environment Setup
Program Structure
Basic Syntax
Data Types
Variables
Constants
Storage Classes
Module 2
Operators
Decision Making
Loops
Functions
Scope Rules
Arrays
Ointers
Module 3
Strings
Structures
Unions
Bit Fields
Typedef
Input & Output
File I/O
Preprocessors
Module 4
Header Files
Type Casting
Error Handling
Recursion
Variable Arguments
Memory Management
Command Line Arguments

Requirements
Computer literate
Knowledge of programming techniques would be an advantage
Who is the target audience?
10th & 12th class students
Undergraduates, Graduates and Post-Graduates
Post graduate students – MCA, MCM, etc.
PORTFOLIO
At the end of every successful Subject each student should be able to create a very well defined portfolio for him or herself, this portfolios help in defining the abilities of each student. Examples of such portfolios you will be able to create contains:
Create console-based applications using C language
Implement singly linked list
CAREER OPPORTUNITIES
here are lots of career opportunities in C but you have to be very skill full in C language and all concepts and logics are clear to you. For higher salary you have to knowledge of other programimg language also.
WHY DICAZO JAIPUR?
The most important reason why you should consider coming to DICAZO to learn this course is because DICAZO COMPUTER INSTITUTE offers the most integrated courses with the maximum possibility of job opportunities on your profile. As a part of DICAZO India which is a leading platform with thousands of Alumna's and Alumnus's whom have since graduation from the course have been making waves all over there chosen area of concentration while earning big time Cash and Paychecks, DICAZO Jaipur holds much more than just assurance for this course. For more info's on course details or any other issues please call us on 91 9887063980 or mail to:- dicazoinfo@gmail.com.
Students Work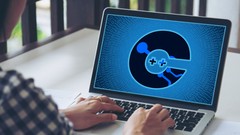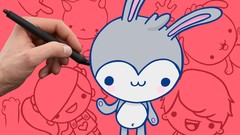 Students Also Learn These Courses
Frequently Registered Together
Data Structures
C# Programming
FAQ
If you have any question about the course then you can find it here.

Dicazo Institute
9

out of

10
based on
56
ratings.
14
user reviews.