Long Exposure Photography Course
A quick start long exposure tutorial that will get you shooting beautiful photographs with your DSLR.
Introduction/Course Overview
You're a photographer and you want to learn how to shoot with the long exposure shots. But you don't know where to start. You don't know what equipment you need. You don't know what settings to use. You don't know what type of shots you should get.
This course teaches you how to shoot long exposure photos with a typical digital camera. You'll learn the gear, settings, and tips needed to shoot beautiful long exposure photographs. We'll even do a live demonstration out in the field while we shoot long exposure photographs. Lastly, we'll edit our long exposure photos in Adobe Lightroom.
By the end of the course, you'll feel comfortable creating long exposures in the morning, afternoon, or night in any location: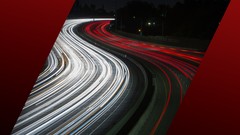 Rated 4.9/5
(based on
758
customer reviews)
What Will I Learn?
Shoot amazing long exposure photographs

Know the right gear necessary for long exposure photography

Understand the right settings for long exposure photography in different camera modes including aperture priority, manual, and bulb

Quickly set the shutter speed using modern day techniques and apps for long exposures

Edit beautiful long exposure photos in Adobe Lightroom

Show off some of their best work as photographers with these new skills
Includes:
Flexible Batch timing
Subject Notes
Supplemental Resources
Portfolio Preparation
Certificate of Completion
Get Real time Projects to Practice
Attend 2 to 3 Classes with free of cost
Free Technical Support after completing course
If you absent any classes, back up Classes available
Free Technical Support on Freelancing Projects to Earn more Money
Free Interntet and Laboratory Facility
Placement Program
Job Assurity: Placement Support. Assist you to get JOB in top MNC's, Mid & Small scale Companies
Resume Preparation Support
Conducted 2 to 3 Mock Tests
Mock Interviews to increase your confident level
You have opportunities to work on Real time Case Studies
Curriculum For This Course
GEAR
Part 1 - CAMERAS (DSLR)
Part 2 - LENSES
Part 3 - TRIPODS
Part 4a - POLARIZING FILTERS
Part 4b - NEUTRAL DENSITY FILTERS
INTERVALOMETERS and MORE
POWERING YOUR GEAR IN THE FIELD
SOME IDEAS FROM THE JUNK DRAWER
EXPOSURE TRIANGLE
Part 1 - THREE PILLARS OF LIGHT
Part 2 - SHUTTER SPEED
Part 3 - APERTURE
Part 4 - ISO
COMPOSITION and DESIGN
Part 1 - PRINCIPLES and ELEMENTS of DESIGN
Part 2 - BALANCE
Part 3 - VALUE and CONTRAST
Part 4 - WHITE SPACE
Part 5 - LEADING LINES
Part 6 - IMPLIED LINES
Part 7 - DECONSTRUCTING LINES
Part 8 - RULE of THIRDS
&nbsp
IMAGE POST PRODUCTION
Part 1 - DEMYSTIFYING THE HISTOGRAM
Part 2 - CREATIVE CROPPING
Part 3 - IMAGE SHARPENING
ASTROPHOTOGRAPHY
INTRODUCTION TO ASTROPHOTOGRAPHY
GEAR FOR NIGHT SKY PHOTOGRAPHY
PLANNING MILKY WAY PHOTOGRAPHY
IN THE FIELD - PAINTING WITH LIGHT
POST PRODUCTION IN ADOBE LIGHTROOM
POST PRODUCTION 02: LAYER STACKING

Requirements
You should have a camera and tripod to follow along, there are many practical exercises
You should have a computer to view, organize, and edit your images. We'll be creating your new portfolio as you go through the course
You should have time and access to pretty locations (ideally by the water, but not required) to create some amazing long exposures as you go through the course
Who Is The Target Audience?
People who like learning about photography
People who like aesthetic photographies
People who like dramatic white and black photographies
Anyone that has interest in photography
After The Course Your Will Be Able To
Able to pick the right location
Able to get tack sharp long exposures
Able to use filters to get amazing images in camera (no photoshop required!)
Able to create movement in the water
Able to blur the water to make it look like dreamy fog
Able to compose a great shot with any camera
Able to post process your images in Photoshop or Lightroom
CAREER OPPORTUNITIES
Students who complete this course have the following career options
Landscape Photographer
Professional Photographer
Freelance Photographer
WHY DICAZO JAIPUR?
The most important reason why you should consider coming to DICAZO to learn this course is because DICAZO COMPUTER INSTITUTE offers the most integrated courses with the maximum possibility of job opportunities on your profile. As a part of DICAZO India which is a leading platform with thousands of Alumna's and Alumnus's whom have since graduation from the course have been making waves all over there chosen area of concentration while earning big time Cash and Paychecks, DICAZO Jaipur holds much more than just assurance for this course. For more info's on course details or any other issues please call us on 91 9887063980 or mail to:- dicazoinfo@gmail.com.
Students Work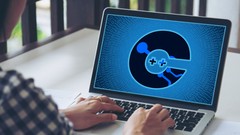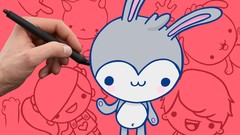 Students Also Learn These Courses
Frequently Registered Together
Landscape Photography + Action Photography
FAQ
If you have any question about the course then you can find it here.

Rated 4.9/5
(based on
653
customer reviews)