Kids Photography Course
An Awesome and Fun introduction to the world of photography for kids
Introduction/Course Overview
Photography for Kids: is a beginners digital photography course where kids will have fun learning about photography and their cameras. In this fun photography, course kids will learn to create amazing photographs. Beginning with a flash- back through photo history. Then explore how to choose the best settings on their camera. Kids will also discover how to compose and creative unique images using camera angles and the zoom.
Digital Photography for Kids is a fun course that is designed for kids that are interested in photography. This course teaches them the inner workings of a camera, how the camera works, and how to properly set up their photographs to produce the best possible picture possible.
An entertaining and easy to understand digital photography course where, children will explore new ideas and complete practice activities to develop their creative photography skills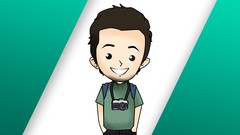 Rated 4.9/5
(based on
354
customer reviews)
What Will I Learn?
Discover how photography changed the world - with a flash back through photo history.

Practice how to create sharp in focus photographs using the "focal lock" technique

Create amazing photographs by varying angles, such as a "Bugs Eye View" or a "Bird's Eye View".

Recognize common camera icons: such as portrait, landscape, and motion and apply them to their photography

Explore - "Up Close and Personal" by using the zoom.

Feel confident in the proper way to hold a camera, to eliminate blurry photographs.

Recognize technical photography terms and understand their meanings, such as under and over exposure.

Explore the difference between a snapshot and a composed photo by learning about the "Rule of Thirds"

Select the best resolution on your camera for emails, posting on line and printing

Express your emotions and your feeling with your photographs
Includes:
Flexible Batch timing
Subject Notes
Supplemental Resources
Portfolio Preparation
Certificate of Completion
Get Real time Projects to Practice
Attend 2 to 3 Classes with free of cost
Free Technical Support after completing course
If you absent any classes, back up Classes available
Free Technical Support on Freelancing Projects to Earn more Money
Free Interntet and Laboratory Facility
Placement Program
Job Assurity: Placement Support. Assist you to get JOB in top MNC's, Mid & Small scale Companies
Resume Preparation Support
Conducted 2 to 3 Mock Tests
Mock Interviews to increase your confident level
You have opportunities to work on Real time Case Studies
Curriculum For This Course
The Camera
Which Camera To Use?
Camera Crazy!
Private Eye!
Get A Grip!
The Camera Activity
Jr Expert on the Camera Award
Focus
Stay Focused
Stay Focused Activity
Jr Expert on Focus Award
Composition – What To Include And Where To Place It!
Play By The Rules!
Rule of Thirds Activity
Jr Expert on Rule of 3rds Award
&nbsp
Zooms and Angles
Zany Zooms and Awesome Angles
Point of View Activity
Jr Expert on Angles Award
What's Resolution? and Why Do I Need To Know!
Take A Resolution Ride!
The Resolution Ride Activity
Jr Expert on Resolution Award
Almost Done, But Not Quite Yet!
Wrap- up: How Do You Use Photography?
Explore - Supplemental Resources for Photography
Requirements
You need no prior photography knowledge. We'll start with the basics and have fun with all of our projects.
While not required, having some sort of camera (digital, a phone with a camera, disposable, etc) would allow the student to take part in all of the adventures
Who Is The Target Audience?
Children with no prior photography experience
Anyone interested in learning the basics of photography and have fun doing so
Kids Ages 4-13+
After The Course Your Will Be Able To
Able to use common camera icons: such as portrait, landscape, and motion
Able to create sharp in focus photographs
Able to create amazing photographs by varying angles
Able to select the best resolution on your camera
Able to express your emotions and your feeling with your photographs
CAREER OPPORTUNITIES
Students who complete this course have the following career options
Be A Blogger
Become A Freelance Photographer
WHY DICAZO JAIPUR?
The most important reason why you should consider coming to DICAZO to learn this course is because DICAZO COMPUTER INSTITUTE offers the most integrated courses with the maximum possibility of job opportunities on your profile. As a part of DICAZO India which is a leading platform with thousands of Alumna's and Alumnus's whom have since graduation from the course have been making waves all over there chosen area of concentration while earning big time Cash and Paychecks, DICAZO Jaipur holds much more than just assurance for this course. For more info's on course details or any other issues please call us on 91 9887063980 or mail to:- dicazoinfo@gmail.com.
Students Work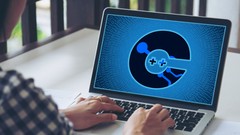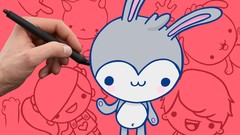 Students Also Learn These Courses
Frequently Registered Together
Nature Photography + Wildlife Photography
FAQ
If you have any question about the course then you can find it here.
Rated 4.9/5
(based on
426
customer reviews)