Mobile Photography Course
A Course That Will Take Your Mobile Phone Photography to the Next Level
Introduction/Course Overview
This course is for beginners and intermediates who want to take their mobile photography to the next level. Great photography is not just about having an expensive camera, lenses, or gear. It is not impossible to take professional looking pictures from your everyday smartphone! In fact, it is actually possible to have a super nice DSLR camera but still take bad pictures! In this course we look at both the creative and technical side of things.
We think that Instagram and Mobile photography are the best and at the same time the easiest ways to translate information, feelings and emotions. This is a great opportunity to tell about yourself, about your job, about your journey, about everything that you care about.
In this Online course you will gain knowledge on how to make your photography stand out from the rest, how to apply composition to your photos, using apps and filters and many more. You no longer need expensive DSLR cameras anything is possible with your smartphone.
Rated 4.9/5
(based on
524
customer reviews)
What Will I Learn?
Search geometry in the urban space

Shoot perfect portraits without wide-angle distortion

Process images professionally and quickly

Shoot moving subjects

Shoot in the evening and night hours

Select the best shooting angle

Use compositional techniques

Get rid of the excess in the frame

Shoot water

Skillfully use visual effects in the shooting

Telling stories through photography

Work firmly with exposition

Avoid common mistakes of mobile photography

Shoot stunning landscapes
Includes:
Flexible Batch timing
Subject Notes
Supplemental Resources
Portfolio Preparation
Certificate of Completion
Get Real time Projects to Practice
Attend 2 to 3 Classes with free of cost
Free Technical Support after completing course
If you absent any classes, back up Classes available
Free Technical Support on Freelancing Projects to Earn more Money
Free Interntet and Laboratory Facility
Placement Program
Job Assurity: Placement Support. Assist you to get JOB in top MNC's, Mid & Small scale Companies
Resume Preparation Support
Conducted 2 to 3 Mock Tests
Mock Interviews to increase your confident level
You have opportunities to work on Real time Case Studies
Curriculum For This Course
The Camera
Camera Basics
Understanding Exposure
Lenses
Get To Know Your Phone
Recommended Gear & Apps
Controlling Exposure
Advanced Exposure
Slowing The Shutter
HDR
Panoramas
Advanced Panoramas
Creative Composition
We don't TAKE photographs. We MAKE photographs.
Rule Of Thirds
Leading Lines
Static vs Dynamic Compositions
Ideas & Inspiration
The Creative Lens
Panoramas - The Big Picture
Creativity In Motion
Field Lesson - Panning
Field Lesson - Intentional Camera Movement (ICM)
Ideas & Inspiration
&nbsp
The Sharper Image
Field Lesson
Ideas & Inspiration
Creative Exposure - Silhouette
Field Lesson
Ideas & Inspiration
Creative Exposure - High Key
Field Lesson
Ideas & Inspiration
Creative Exposure - HDR
Field Lesson
Ideas & Inspiration
Quick Tips
Travel Photography Tips
Landscape Photography Tips
Concert Photography Tips

Requirements
Mobile phone with the camera
A strong desire to learn
Who Is The Target Audience?
Photographers who are trying to keep pace with European photographic art trends.
Bloggers who aim to have quality design of their articles and posts.
Travelers who want to travel light without carrying a heavy bag with camera and lenses.
People who want to learn mobile photography from the very beginning.
After The Course Your Will Be Able To
You will be able to take professional photos
Able to do best portraits shots
You will be able to controll exposure
Able to control lights
CAREER OPPORTUNITIES
Students who complete this course have the following career options
Be A Blogger
Become Food Photographer
Become A Freelance Photographer
WHY DICAZO JAIPUR?
The most important reason why you should consider coming to DICAZO to learn this course is because DICAZO COMPUTER INSTITUTE offers the most integrated courses with the maximum possibility of job opportunities on your profile. As a part of DICAZO India which is a leading platform with thousands of Alumna's and Alumnus's whom have since graduation from the course have been making waves all over there chosen area of concentration while earning big time Cash and Paychecks, DICAZO Jaipur holds much more than just assurance for this course. For more info's on course details or any other issues please call us on 91 9887063980 or mail to:- dicazoinfo@gmail.com.
Students Work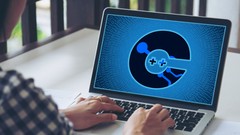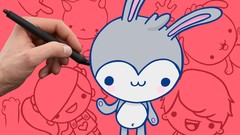 Students Also Learn These Courses
Frequently Registered Together
Landscape Photography + Portrait Photography
FAQ
If you have any question about the course then you can find it here.

Rated 4.9/5
(based on
356
customer reviews)