Model Photography Course
Learn Model Poses for Photoshoots for Portrait and Fashion Photography. Modeling Poses for Beginners. Learn Expressions.
Introduction/Course Overview
In this course you will learn how to pose every major part of the female body for photoshoots. Over 100 pictures are used as samples to review different poses. This course is geared towards photographers that take pictures of female models and for models that want to get better at posing for photoshoots. Once you take this course you will be confident enough to pose for standing, leaning, and sitting positions.
This course examines the relationship between the photography community and the art community and the concepts of objective and subjective beauty within art. Through learning these concepts you will be able to understand how to communicate better what it is you really wish to relay through your images so that it is more readily received by your viewers.
You'll learn the techniques for making great light with basic tools, and the best methods for helping people look their best while remaining comfortable. We'll also get into on how to use reflectors, diffusers, and simple strobe setups to maximize existing light, and adjust your camera settings to get excellent raw results.
Rated 4.9/5
(based on
745
customer reviews)
What Will I Learn?
Learn how to photograph a model for a Magazine publisher

Learn the secrets behind photographing a scene - ready for print

Interacting and communicating with the models

Equipment the Professional photographers use

Portable Studio Lighting (vibrant punchy colours) explained

Setting up a single page and a DPS (Double Page Spread) for print

Theme based photography - Styling your model for the scene
Includes:
Flexible Batch timing
Subject Notes
Supplemental Resources
Portfolio Preparation
Certificate of Completion
Get Real time Projects to Practice
Attend 2 to 3 Classes with free of cost
Free Technical Support after completing course
If you absent any classes, back up Classes available
Free Technical Support on Freelancing Projects to Earn more Money
Free Interntet and Laboratory Facility
Placement Program
Job Assurity: Placement Support. Assist you to get JOB in top MNC's, Mid & Small scale Companies
Resume Preparation Support
Conducted 2 to 3 Mock Tests
Mock Interviews to increase your confident level
You have opportunities to work on Real time Case Studies
Curriculum For This Course
Introduction
Perfect Shot System
Directing Models
Posing Body
Legs
Hips
Arms
Hands
Chin/Neck
Shoulders
Posture
Posing Head
Hair
Expression
Where to Face
Where to Look
&nbsp
Full Body Poses
Laying Down Poses
Leaning Poses
Sitting Down Poses
Standing Poses
Extras
USING PROPS FOR BETTER POSES
Slimming Effect
Which Side is Better?
Requirements
Your own camera
A basic knowledge of photography
Willingness to try new techniques to achieve amazing results
Who Is The Target Audience?
photographers
anyone wanting to take better portrait photos
After The Course Your Will Be Able To
Prepare your model for your photo shoot.
Correct use of main lighting, rim lighting and how to use a scrim.
Coloring backgrounds and isolating your model.
Use a light meter to set your studio lighting for perfect results.
How to shoot a DPS (Double Page Spread).
Exposing for a rich vibrant sky.
Posing your model and controlling squinting in bright sunlight.
Posing an inexperienced model.
Avoid any issues when shooting models under 18 years of age.
And lots more tips from photography pros so you can achieve images that you never thought were possible!
CAREER OPPORTUNITIES
Students who complete this course have the following career options
Model Photographer
Fashion Photographer
Freelance Photographer
WHY DICAZO JAIPUR?
The most important reason why you should consider coming to DICAZO to learn this course is because DICAZO COMPUTER INSTITUTE offers the most integrated courses with the maximum possibility of job opportunities on your profile. As a part of DICAZO India which is a leading platform with thousands of Alumna's and Alumnus's whom have since graduation from the course have been making waves all over there chosen area of concentration while earning big time Cash and Paychecks, DICAZO Jaipur holds much more than just assurance for this course. For more info's on course details or any other issues please call us on 91 9887063980 or mail to:- dicazoinfo@gmail.com.
Students Work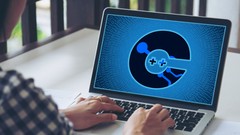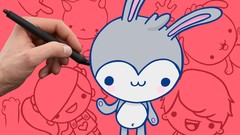 Students Also Learn These Courses
Frequently Registered Together
Landscape Photography + Action Photography
FAQ
If you have any question about the course then you can find it here.
Rated 4.9/5
(based on
157
customer reviews)