Wildlife Photography Classes In Jaipur
Unwilling subjects, random chances, remote locations – overcome these obstacles to shoot pro-quality wildlife photos.
Introduction/Course Overview
Wildlife photography is among filming's greatest challenges. At its best, it occurs in wild places and conditions, deals with shy subjects, offers no possibility for shooter-subject communication or direction, and seldom allows "scheduling" for best conditions. Even so, it's not simply random; proper knowledge helps you achieve consistent success in this highly-rewarding pursuit.
This course shows both still photographers and videographers how to get close to living, wild subjectsin their natural habitats. You'll learn to find wildlife "hotspots"; how to build and use natural or portable blinds; how to use animals' senses and behaviors to photographic advantage; game calling techniques; and how to use animal migrations and life cycles for better pictures. You'll learn tricks that produce immediate and stunning results.
Whether your interest is making money through publication, sharing through programs, or simply to satisfy your favorite hobby, this wildlife course pays for itself many times over. Take it and make your own great wildlife pictures!
Rated 4.9/5
(based on
345
customer reviews)
What Will I Learn?
Photographer understands basic and necessary photo gear

Photographer gains understanding of wildlife sign, sense, habitats, and behaviors

Photographer learns how to set up for best photos (blinds, hides etc)

photographer learns techniques for getting close (game calling, food and water, trail cameras etc)

Photographer learns resources to aid knowledge of wildlife

Objective: photographer takes great wildlife photos!
Includes:
Flexible Batch timing
Subject Notes
Supplemental Resources
Portfolio Preparation
Certificate of Completion
Get Real time Projects to Practice
Attend 2 to 3 Classes with free of cost
Free Technical Support after completing course
If you absent any classes, back up Classes available
Free Technical Support on Freelancing Projects to Earn more Money
Free Interntet and Laboratory Facility
Placement Program
Job Assurity: Placement Support. Assist you to get JOB in top MNC's, Mid & Small scale Companies
Resume Preparation Support
Conducted 2 to 3 Mock Tests
Mock Interviews to increase your confident level
You have opportunities to work on Real time Case Studies
Curriculum For This Course
Basics to Wildlife Photography
Class 1: Basic Gear – Cameras and Lenses
Class 2: Support Gear and Special Tools
Class 3: Homing In on Wildlife
Class 4: Animal Senses
Class 5: Animal Movement and Sign
&nbsp
Field Tips and Techniques for Wildlife Photography
Class 6: Blinds and Their Use
Class 7: Baiting Wildlife for Film
Class 8: Game Calling
Class 9: Decoys
Class 10: Wildlife Communities
Class 11: Trail and Specialty Cameras
Requirements
Basic camera and photo knowledge is assumed
SLR, DSLR, or video camera recommended; 200mm telephoto or longer preferred
Who Is The Target Audience?
Wildlife and nature photographers
Wildlife videographers
Bird watchers
Wildlife enthusiasts
After The Course Your Will Be Able To
Able to choose best location for wildlife photography
Able to click stunning wildlife pics
CAREER OPPORTUNITIES
Students who complete this course have the following career options
Wildlife Photographer
Professional Photographer
Freelance Photographer
WHY DICAZO JAIPUR?
The most important reason why you should consider coming to DICAZO to learn this course is because DICAZO COMPUTER INSTITUTE offers the most integrated courses with the maximum possibility of job opportunities on your profile. As a part of DICAZO India which is a leading platform with thousands of Alumna's and Alumnus's whom have since graduation from the course have been making waves all over there chosen area of concentration while earning big time Cash and Paychecks, DICAZO Jaipur holds much more than just assurance for this course. For more info's on course details or any other issues please call us on 91 9887063980 or mail to:- dicazoinfo@gmail.com.
Students Work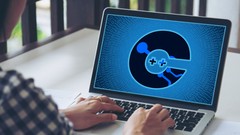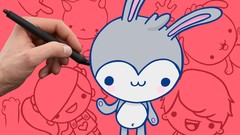 Students Also Learn These Courses
Frequently Registered Together
Nature Photography + Day Photography
FAQ
If you have any question about the course then you can find it here.

Dicazo Institute
9

out of

10
based on
20
ratings.
9
user reviews.