Blogging For Branding Course
Brand a powerful personal brand with this simple marketing system
Introduction/Course Overview
Brand design is what makes your brand unforgettable, therefore, the brand design is one of the most important investment one can make in their business.In this course we will teach you how to design brands from concept to finish. The course will be a project-based course and will use the learn-by-doing approach where you will be walked in details through the brand design process.
A blog can be the center of a low-overhead, location-independent, lucrative business. There has never been a better time to do this—the Internet has made it cheaper and easier than ever before for anyone to start a business.
The course is easy enough for a newbie blogger to follow, yet also the only guide you need to get your blog fully functional and live.
Rated 4.9/5
(based on
758
customer reviews)
What Will I Learn?
Develop the mindset of a successful blogger

Build a beautiful website using WordPress

Write amazing blog content that readers will love and share

Get your content in front of people using a variety of promotion strategies

Grow an email list that allows you to generate traffic and revenue on demand

Build a profitable business and turn your blog into a revenue-generating asset
Includes:
Flexible Batch timing
Subject Notes
Supplemental Resources
Portfolio Preparation
Certificate of Completion
Get Real time Projects to Practice
Attend 2 to 3 Classes with free of cost
Free Technical Support after completing course
If you absent any classes, back up Classes available
Free Technical Support on Freelancing Projects to Earn more Money
Free Interntet and Laboratory Facility
Placement Program
Job Assurity: Placement Support. Assist you to get JOB in top MNC's, Mid & Small scale Companies
Resume Preparation Support
Conducted 2 to 3 Mock Tests
Mock Interviews to increase your confident level
You have opportunities to work on Real time Case Studies
Curriculum For This Course
The Secret Sauce of Power Personal Brands
The Road to Nowhere
The Road Less Traveled: The Secret Sauce of Powerful Personal Brands
The Power of Trust: How to win it and keep it
To Brand or Not to Brand? That is the Question.
Why a blog?
Why worry about branding?
Is a brand simply a logo?
What is a brand?
The Branding Process
The Essential Ingredient: A Great Product
Brand Name
Brand Positioning
Brand Promise
Brand Personality
Brand Story
Brand Identity
&nbsp
Your Tribe: The One Thing that Changes Everything
Your Tribe
You: The Leader of the Tribe
From Blog to Brand: Actions Steps 1- 4
Action Steps 1-4
Action Steps 5 - 8
From Blog to Brand: The Power of Blog Posts
Blog Post Categories
Blog Post Types
Publish Regular Posts
Publish Pillar Posts
Blog Calendar
Requirements
A computer with Internet connection
Basic knowledge of computer
Who Is The Target Audience?
Anyone can take this course and start their own blog from today
This course is designed for those who wants to discover how to start a blog or an online business of their own.Everyone who wants to design brands
After The Course You Will Be Able To
Able to build a perfect blog
Able to write amazing blog content that readers will love and share
Able to promote your content to ensure people actually see it
Able to build and leverage an email list to generate traffic and revenue on demand
Able to turn your blog into a business that generates revenue
CAREER OPPORTUNITIES
Be A Blogger/li>
Blogging Executive
Start Your Own Blog
WHY DICAZO JAIPUR?
The most important reason why you should consider coming to DICAZO to learn this course is because DICAZO COMPUTER INSTITUTE offers the most integrated courses with the maximum possibility of job opportunities on your profile. As a part of DICAZO India which is a leading platform with thousands of Alumna's and Alumnus's whom have since graduation from the course have been making waves all over there chosen area of concentration while earning big time Cash and Paychecks, DICAZO Jaipur holds much more than just assurance for this course. For more info's on course details or any other issues please call us on 91 9887063980 or mail to:- dicazoinfo@gmail.com.
Students Work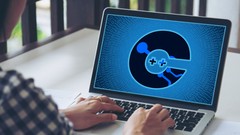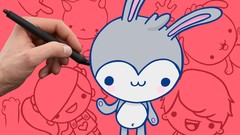 Students Also Learn These Courses
Frequently Registered Together
Corporate Branding + Youtube Branding
FAQ
If you have any question about the course then you can find it here.