![endif]-->
Facebook Advertising Course In Jaipur
Learn how to use Facebook Advertising from a top-rated project management instructor
Introduction/Course Overview
I'm a Google Gold Product Experts for Google Ads (1 of only 30 in the world!). I'm a Google Partner, Facebook Blueprint certified, Bing certified, and overall over qualified person. I've worked with both Fortune 1000 companies and amazing startups. I've worked in literally every vertical/niche/industry imaginable from E-Commerce to SaaS to Diamonds!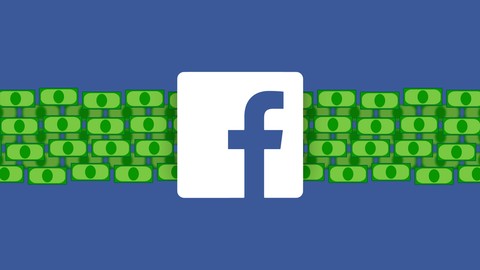 What Will I Learn?
By the end of this course you should be able to analyze and audit existing campaigns. Problem-shoot performance issues. And know how to use Facebook's algorithms and machine learning works and use it to your advantage.
Introduction:
Building Custom & Lookalike Audiences Part 1
Building Custom & Lookalike Audiences Part 2
Pro Tip: Choosing the right Optimization Event
Building a Hypnotic Facebook Ad
Selecting the right Bidding Strategy
Pro Tip: How to Determine Daily Budget
How to Choose the Right Placements
Pro Tip: Custom Conversions vs. Standard Events
You Made it!
Curriculum For This Course
What you'll learn in my course:
How to maximize your Return on Investment with Facebook Ads.
How to revive campaigns that are no longer performing (or maybe never did).
Understand the mechanics of Facebook and it's Learning Process.
Learn how to create killer Facebook Ad Images or Videos with minimum technical knowledge.
This class is for people who:
Are unhappy with the results of their Facebook Advertising Campaigns
May be satisfied with their current results but want to improve their Return on Investment.
Saw a sudden and unexpected drop in performance in their campaigns.
Problems we address in the course:
My Campaigns / Ad Sets are not using up all their daily budget.
I recently saw a spike in my CPC or CPM!
I'm still getting conversions but they don't seem to be very high quality ...
There's too many metrics and i have no idea what to focus on!
Requirements
You must have an existing Facebook Advertising account. It also helps to have a cursory understanding of Facebook advertising (but not required!)
Who This Course Is For?
This course is for Facebook Advertisers of all expertise levels! Whether you're a beginner, intermediate or pro advertiser this course will offer you invaluable information.
WHY DICAZO JAIPUR?
The most important reason why you should consider coming to DICAZO to learn this course is because DICAZO COMPUTER INSTITUTE offers the most integrated courses with the maximum possibility of job opportunities on your profile. As a part of DICAZO India which is a leading platform with thousands of Alumna's and Alumnus's whom have since graduation from the course have been making waves all over there chosen area of concentration while earning big time Cash and Paychecks, DICAZO Jaipur holds much more than just assurance for this course. For more info's on course details or any other issues please call us on 91 9887063980 or mail to:- dicazoinfo@gmail.com.
Students Also Learn These Courses
Frequently Registered Together
Digital Marketing + Video Editing