Html Training Course
Launch a career as a web designer by learning HTML5, CSS3, responsive design, Sass, cross device compatibility and more!
INTRODUCTION/COURSE OVERVIEW
You can launch a new career in web development today by learning HTML & CSS. You don't need a computer science degree or expensive software. All you need is a computer, a bit of time, a lot of determination, and a teacher you trust.
Don't limit yourself by creating websites with some cheesy "site-builder" tool. This course teaches you how to take 100% control over your webpages by using the same concepts that every professional website is created with.
This course does not assume any prior experience. We start at square one and learn together bit by bit. By the end of the course you will have created (by hand) a website that looks great on phones, tablets, laptops, and desktops alike.
Rated 4.9/5
(based on
542
customer reviews)
What Will I Learn?
By the end of this course, you will have a basic & thorough understanding of HTML & CSS

Upon completion, you will have coded a handful of useful HTML & CSS examples

In the last section of this course, you focus on building a beautiful, semantic, HTML & CSS web page

By the end of this course, you will have impressed yourself, and will be able to hit the ground running with your newly acquired skillset

Start building beautiful websites

Build a portfolio website, so you can highlight your best web work

Get the ball rolling for a career in web design
Includes:
Flexible Batch timing
Subject Notes
Supplemental Resources
Portfolio Preparation
Certificate of Completion
Get Real time Projects to Practice
Attend 2 to 3 Classes with free of cost
Free Technical Support after completing course
If you absent any classes, back up Classes available
Free Technical Support on Freelancing Projects to Earn more Money
Free Interntet and Laboratory Facility
100% Placement Program
Job Assurity: 100% Guaranteed Placement Support. Assist you to get JOB in top MNC's, Mid & Small scale Companies
Resume Preparation Support
Conducted 2 to 3 Mock Tests
Mock Interviews to increase your confident level
You have opportunities to work on Real time Case Studies
HTML Essentials
Why HTML is Exciting
First Look at HTML
The Easiest Way to Get Started
Hands On! Create your First HTML File
Russian Stacking Dolls: Bulleted Lists
HTML Document Structure
First Look at Attributes: Linking Pages Together
Adding Media to a Web Page
Images
Audio Files
Video Files
Text Basics
Headings
Lists
Bold & Italic
Special Characters
Semantics & Organization
Semantic Structural Elements
Navigation
Non-semantic Elements ("div" and "span")
HTML Comments
The "Section" Element
Forms
Forms
Different Types of Inputs
Choosing Between a set of options
Tables
How to Create a Table of Data
Do Not Use Tables for Layout
CSS Essentials
CSS Introduction
CSS Selectors
The Cascade
Box Model
Creating a Page Layout with Floats
Beauty School! Apply What We've Learned
Intermediate CSS
Styling Navigation Menu
Overlapping Content & Transparent Backgrounds
Less Exciting Yet Still Necessary CSS Tasks
Styling Data Tables
Styling Forms
CSS Typography
CSS Typography
Using Custom "Web" Fonts
Developer Timeout!
Developer Tools | Inspect Elements
CSS Backgrounds
Background Images
Gradient Backgrounds
CSS Sprites
Full Width Backgrounds - Fixed Width Content
Responsive Web Design
Responsive Web Design
Responsive Grids
CSS3 Special Effects
Box Shadows
Rounded Corners
CSS Transform
CSS Transitions
CSS Animations
Leveraging JavaScript without Writing JavaScript
Slideshow (Part 1)
Slideshow (Part 2)
Reveal & Hide Content on Click / Tap
Open Image in Modal Window (Gallery)
Sass
Sass Introduction
Sass Continued
Cross Browser Compatibility
Feature Detection
Browser & Device Testing
Requirements
No coding or design experience necessary
Any computer will do — Windows, OSX or Linux
Who Is The Target Audience?
Complete beginners who want to learn how to build a professional, beautiful and responsive website
Students with some knowledge about HTML and CSS, but who struggle to put together a great website
Designers who want to expand their skill set into HTML5 and CSS3
After The Course Your Will Be Able To
CAREER OPPORTUNITIES
Students who complete this course have the following career options
Web Develover
Website Designer
Freelance Developer
WHY DICAZO JAIPUR?
The most important reason why you should consider coming to DICAZO to learn this course is because DICAZO COMPUTER INSTITUTE offers the most integrated courses with the maximum possibility of job opportunities on your profile. As a part of DICAZO India which is a leading platform with thousands of Alumna's and Alumnus's whom have since graduation from the course have been making waves all over there chosen area of concentration while earning big time Cash and Paychecks, DICAZO Jaipur holds much more than just assurance for this course. For more info's on course details or any other issues please call us on 91 9887063980 or mail to:- dicazoinfo@gmail.com.
Students Work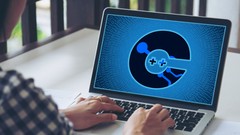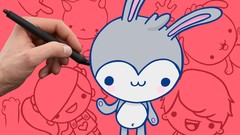 Students Also Learn These Courses
Frequently Registered Together
Javascript + Python
FAQ
If you have any question about the course then you can find it here.

Dicazo Institute
9

out of

10
based on
86
ratings.
23
user reviews.