The Ultimate Digital Painting Course
Everything from drawing fundamentals to professional painting techniques
Introduction/Course Overview
Do you want to learn how to digitally paint beautiful, accurate, and interestingly lit paintings? Or maybe you're wanting to brush up on what you already know? Perhaps you're a complete beginner and are looking for someplace to start. In any case, you've come to the right place.
The course will show you how to create beautiful and believable paintings that will stand up as professional work. The techniques taught in this course can be translated into any program from Photoshop to Procreate. This course will teach you how to understand and accurately paint light and keep you from getting muddy and dull color palettes. - or your money back!
This course is your track to building a solid portfolio of realistic digital paintings and concept art! Whether for your own portfolio or for client work.
This course will take you from having little knowledge of how to interpret light and apply it to your painting in as little as one week.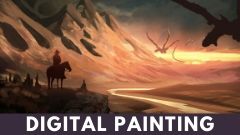 What Will I Learn?
Digital painting techniques
Drawing Fundamentals
How to create concept art
Color theory
Character design
Photo realistic painting
Perspective
Includes:
Flexible Batch timing
Subject Notes
Supplemental Resources
Portfolio Preparation
Certificate of Completion
Get Real time Projects to Practice
Attend 2 to 3 Classes with free of cost
Free Technical Support after completing course
If you absent any classes, back up Classes available
Free Technical Support on Freelancing Projects to Earn more Money
Free Interntet and Laboratory Facility
Curriculum For This Course
Introduction
Concepts & Theories
Overview
Depth & Scale
Atmospheric Perspective
Mood & Story
Composition
Incredible Photoshop Tools
Custom Brushes
Custom Shapes
Rendering Exercises
Skies
Trees & Foliage
Rocks & Mountains
Water

Requirements
Drawing Tablet with Stylus
Digital Painting Software
Motivation to learn!
Who This Course Is For?
Anyone who wants to learn to digitally paint and render their images in a photorealistic manner.
Anyone who is ready to take their digital paintings to the next level!
After The Course You Will Be Able To
Master key elements of art and illustration
Understand how to stand apart from the competition
Benefit from basic and sidebar methodologies
Optimize existing or gain new knowledge
WHY DICAZO JAIPUR?
The most important reason why you should consider coming to DICAZO to learn this course is because DICAZO COMPUTER INSTITUTE offers the most integrated courses with the maximum possibility of job opportunities on your profile. As a part of DICAZO India which is a leading platform with thousands of Alumna's and Alumnus's whom have since graduation from the course have been making waves all over there chosen area of concentration while earning big time Cash and Paychecks, DICAZO Jaipur holds much more than just assurance for this course. For more info's on course details or any other issues please call us on 91 9887063980 or mail to:- dicazoinfo@gmail.com.
Students Work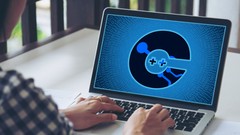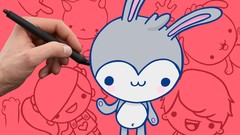 Students Also Learn These Courses
Frequently Registered Together
Digital Marketing + Video Editing