Audacity Training Course
Quickly learn how to use Audacity in this short yet dense course, and get creative
Introduction/Course Overview
This course will ramp up your audio editing skills using the open-source audio editing program, Audacity. You'll learn what makes a good edit (editing philosophy), how to listen for the right places to cut and paste in your editing, how to speed up your workflow, and how to professionally make edits that are invisible to the ear. You'll learn some tricks and tips for editing to make it a smoother, more professional process. By the end of this course, depending on how hard you've worked to develop your skill, you may be able to take on some audio editing work to supplement your income.
Rated 4.9/5
(based on
524
customer reviews)
What Will I Learn?
Import and Export audio using Audacity

Record Audio using Audacity (With Metronome and beat assistance)

Mix Audio using Audacity

Understand when to use Stereo and when to use Mono

Learn about concepts like Compression, Normalization, Equalization, etc.

Understand other creative ways to use
Includes:
Flexible Batch timing
Subject Notes
Supplemental Resources
Portfolio Preparation
Certificate of Completion
Get Real time Projects to Practice
Attend 2 to 3 Classes with free of cost
Free Technical Support after completing course
If you absent any classes, back up Classes available
Free Technical Support on Freelancing Projects to Earn more Money
Free Interntet and Laboratory Facility
Placement Program
Job Assurity: Placement Support. Assist you to get JOB in top MNC's, Mid & Small scale Companies
Resume Preparation Support
Conducted 2 to 3 Mock Tests
Mock Interviews to increase your confident level
You have opportunities to work on Real time Case Studies
Curriculum For This Course
What is Audacity?
Welcome & Overview
Asking Questions
Background: Who Owns Audacity?
What Can You Do with Audacity?
Versions
Setup: Getting Configured Correctly
Some Audio Stuff to Know
Working with Audacity: Getting Started
Importing Audio
Generating Audio
Recording Audio
Basic Audio Controls
Audio Track Options
Editing Audio in Audacity
Cut/Copy/Paste - Just Like Text!
Adding a Second Track
The Time Shift Tool
Automation: The Envelope Tool
The Draw Tool: Sample-level Editing!
&nbsp
Effects
The Effects Menu
Amplify
Changing the Pitch
Changing the Speed
Changing the Tempo
Fade In & Fade Out
Analysis Tools
Plot Spectrum
Find Clipping
Silence Finder
Beat Finder
Bounce/Export Settings & Options
AUP Files
AIFF/WAV Settings
Mp3 Files: The Weird Thing About Making Mp3s
Requirements
You will need an interest in audio editing
You will need a computer with Audacity
Who Is The Target Audience?
Anyone who wants to master Audacity
Anyone who wants to learn Audio Editing
Anyone who wants to record Over-heads
After The Course You Will Be Able To
Able to remove background noise and other undesired noise types
Able to add effects like fade in
Able to put special emphasis on certain parts of your audio track
Able to adjust your voice
Able to make gender specific adjustments
Able to change pitch and tempo
CAREER OPPORTUNITIES
Audio Editor
Composer
Audio Executive
Be A Freelancer
WHY DICAZO JAIPUR?
The most important reason why you should consider coming to DICAZO to learn this course is because DICAZO COMPUTER INSTITUTE offers the most integrated courses with the maximum possibility of job opportunities on your profile. As a part of DICAZO India which is a leading platform with thousands of Alumna's and Alumnus's whom have since graduation from the course have been making waves all over there chosen area of concentration while earning big time Cash and Paychecks, DICAZO Jaipur holds much more than just assurance for this course. For more info's on course details or any other issues please call us on 91 9887063980 or mail to:- dicazoinfo@gmail.com.
Students Work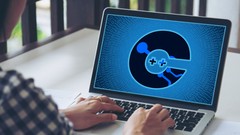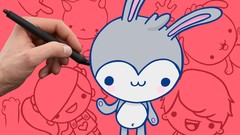 Students Also Learn These Courses
Frequently Registered Together
Adobe Auditon + Audio Editing
FAQ
If you have any question about the course then you can find it here.

Dicazo Institute
9

out of

10
based on
12
ratings.
7
user reviews.